Digital is the Future: 6 Ways Employee Training has Evolved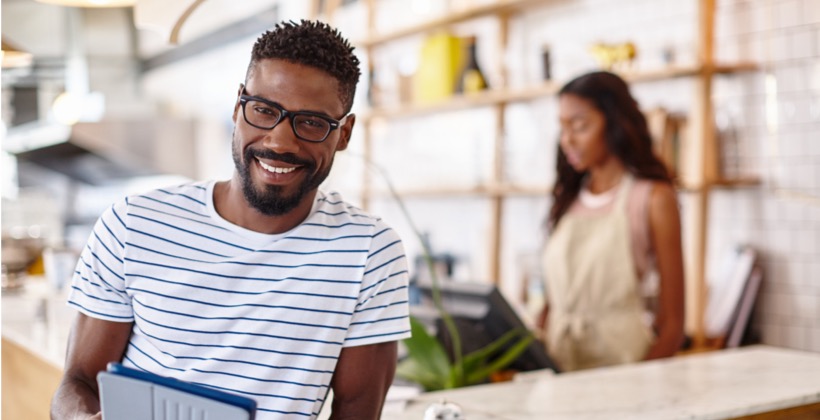 Technology has significantly changed the landscape of employee training in recent times. Before now, there was hardly anything exciting about teaching employees how to do their jobs well. They were either given a booklet to riffle through or required to take snore-inducing lessons from an instructor. In this high-tech age, such methods are not only obsolete, but they also just can't keep pace with current social evolution or the unique demands of a Millennial lifestyle.
Many businesses have modernized their employee training techniques, and rightly so. Research has shown that workgroups who prioritize employee training and development, experience sales and profits increases. Employers in many industries have taken advantage of technology to streamline work processes and encourage employee engagement by using customized digital solutions. An example is the restaurant industry, where high turnover rates are making it difficult for employers to retain their staff. To address this problem, restauranteurs are implementing dynamic digital solutions like mobile learning systems which can train a workforce that has to be on the move steadily.
Jumping on the bandwagon of the right tech trends has helped to build vibrant employer-employee relationships that begin from the recruiting process, are established with onboarding training, and sustained with continuous education.
Below are five ways in which employee training has evolved in a digitally-savvy world.
1. Blended Approach
Instead of sticking to traditional, more passive approaches to employee training, employers now use a blended approach. This combines training formats, digital technologies and media to create an engaging format. Training can be implemented using a mixture of learning modules, virtual instructors, in-person training and engaging videos. This technique enables employees to grasp the contents they learn more quickly because the training is more stimulating.
2. On-Demand Knowledge
Employee training no longer has to be restricted to work hours only. With the proliferation of mobile devices like smart phones and tablets, your staff can access training wherever and whenever it is convenient for their personal schedules. They can learn about new jobs before they even begin, and they can learn about company policies on self-service portals. This works particularly well for industries with varying work shifts. On-Demand knowledge allows learning to be a continuous process. It enables employees to learn new skills when necessary, without the barriers of time and budget.
3. Micro-Learning
Before, new employees were taken through a massive, one-off course to prepare them for the new position. This was ineffective because employees couldn't possibly internalize all vital information at a go. Nowadays, more and more organizations are using micro-learning to train employees. It refers to conveying content in short videos or podcasts uploaded on company portals where employees can access it when they need it.
Each learning session takes a maximum of 10 minutes and tries to address just one objective at a time. This approach is ideal because it helps employees retain information easily.
4. Continuous Learning
Learning has become dynamic rather than static, to keep pace with evolving digital trends. Employees are given access to platforms, curriculums and resources (weekly/monthly interactive courses, situational training lessons, etc.) that empower them and enable them to upgrade their skills continuously. This allows them to have skills that remain relevant so as to keep up with any competition and achieve career longevity.
5. Customized Learning
These days, learning plans are customized to focus on specific skills that foster the cultures and values of the employer. Tailored training plans help to enhance the establishment's character across multiple channels and branches, and encourage cohesive employee performance and values.
6. Augmented Reality and Virtual Reality (AR/VR)
Long texts and hours watching videos are getting phased out. AR and VR are platforms that let users immerse themselves in role-playing situations without any external distractions. They allow the user to get a tremendous grasp of the case at hand, without any risk or harm. AR and VR are the future because they offer a practical approach rather than a theoretical one, hence more effective. Companies are incorporating AR and VR into their employee training programs because it delivers better results than traditional methods while being budget-friendly.
Considering the evolution of tech trends in employee training and enablement, employers who are invested in employee growth and longevity need to make sure their methods are digitally up-to-date. Are you ready to step into the future of employee training? PlayerLync is a cutting-edge modern, mobile learning software poised to provide support for employers in the restaurant and retail industries.