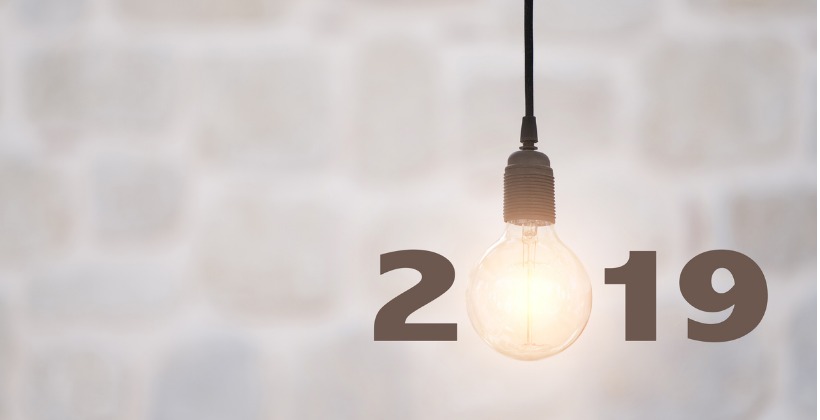 It won't be long before we bid adieu to 2018 and greet 2019, which means this is the perfect time to look at what restaurant technology you can use to improve your business.
Video Advertisements with Artificial Intelligence
Many restaurants rely on videos for promotional purposes, and experts predict that more will turn to this advertising medium during 2019. A report compiled by eMarketer indicates that during 2019, business will spend approximately half of their yearly marketing budget on video advertisements. While more restaurants turn to videos to promote their food, it's unlikely that the video advertisements will air on local televisions stations. Marketing experts anticipate the most successful restaurant video marketing campaigns will appear on CTV and OTT screens, and that the CTV ads will generate the best results.
Experts anticipate a growing number of restaurants will incorporate artificial intelligence into their video advertisements. This artificial intelligence should assist with the detection of advertisement fraud and help create more effective ad targeting solutions which enables the restaurant owner to get the most bang out of each advertising dollar they spend.
Predictive Ordering Technology
Although predictive ordering technology has been available for a few years, it's something that's high on the 2019 technology wishes for many restaurant owners. Predictive ordering technology uses the restaurant's ordering and sales history and predicts what items the restaurant is going to use during the next week. Restaurants who already have predictive ordering technology report that the program has saved them not only time, but also money while reducing stress levels.
An effective predictive ordering system:
Decreases the over ordering of certain items, significantly reducing food waste
Digitally transmits orders
Doesn't forget to order something
Many restaurant owners report that the best thing about their predictive ordering system is that it has dramatically reduced the amount of time they used to spend ordering food, allowing them to focus on other issues.
Customer Ordering Technology
Many restaurant owners have started actively exploring customer ordering technology, and many restaurant franchises already use this type of technology. By allowing a customer to use their smartphone or tablet to pre-order their meal, the restaurant experiences an increase in customer satisfaction. No wait time is one of the things the customers respond positively to. The second benefit of customer ordering technology is that there are fewer mistakes made with the order, significantly reducing the amount of wasted food the restaurant produces each week.
Improved Training Technology
Modern learning software is beginning to play a significant role in restaurant technology. Restaurant owners and managers are discovering that employees respond positively to things like Video Learning, which not only helps each employee learn the ins and outs of their job, but also how their work impacts everyone at the restaurant. The modern learning software is set up so that it:
Uses repeated tasks and activities to help employees develop specific skills
Helps establish career paths within the restaurant
Has goalposts where knowledge and aptitude is tested
Tracks the learning process
Impactful modern learning software handles the training of new employees, leaving the manager and more experienced staff members free to handle their own jobs. This significantly reduces the amount of stress adding a new employee puts on the team.
Check out our guide, New Year, New Technology: 7 Ways to Leverage Video for Training and Operations in 2019 to learn about more up and coming technology trends you can use to your advantage.
Sources:
https://www.restaurant.org/News-Research/Research/What-s-Hot
https://www.restaurant.org/News-Research/Research/Mapping-the-Technology-Landscape