Hospitality Training Begins With E-Learning Technology & Cross-Training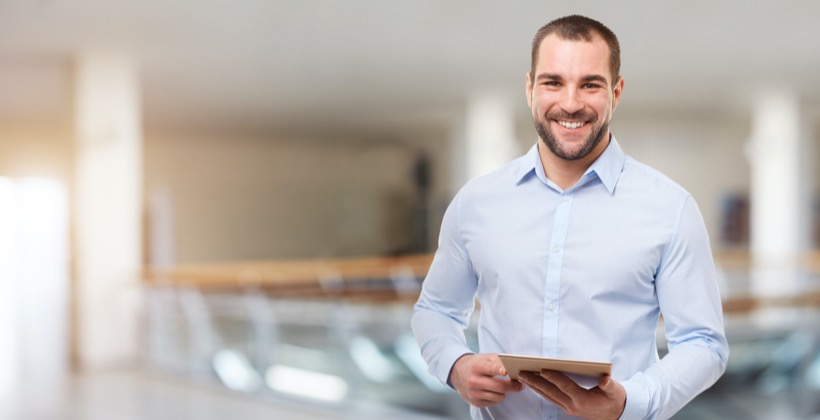 A valued employee is one who can wear many hats. Successful cross-training is beneficial during peak seasons or when staffing is low. Learn the strategic advantages of utilizing e-learning with cross-training for optimal employee retention.
Cross-Training is the Solution
The hospitality industry is constantly changing and employers are trying to find new ways to keep employees and boost productivity. Cross-training is an effective solution due to labor shortages, seasonality, and demand variability. Sharing knowledge and transparency among team-members leads to better service across departments. Employees who receive cross-training gain skills in many roles. They later become great assets to an organization. Cross-train the reception staff in the duties of managing the lobby bar. Include the bellman in the training process for delivering room service to guests. The pieces of a successful organization must connect and move smoothly. Utilizing a cross-training strategy increases employee competency of what each job requires. Ranging from the line cook to laundry services.
Boost Motivation
One of the least motivating factors of a job is seeing no room for growth. If employees do not feel needed, they may start looking at other competitors. Providing new training opportunities motivates employees to learn the responsibilities of other departments. This provides room for career mobility and growth.
Bigger Return on Investment
Reduce onboarding costs by removing traveling and food expenses. Start by making room for e-learning modules. This also saves productivity time for employees that need to catch up on training.
The easiest ways to customize E-learning training:
Short videos
Message boards
Bullet points
Easy to digest text
Images
Infographics
Managerial feedback
Personalized E-Learning
Keep in mind, each employee has different strengths and weaknesses that make them an integral part of the team. Developing flexible cross-training plans will allow employees to work at their own pace. Some employees may enjoy auditory learning over watching short videos. Others may want to complete quizzes or small projects for hands-on experience. E-learnings can be accessed anywhere and at any time by creating mobile-friendly content. The responsibility to complete e-learning tasks during downtime or between shifts instills trust. Do not expect everyone to become experts in each department. For example, the dining staff doesn't need to train in computer networking to fill in for the I.T staff. The training plans should cater to each person's expected professional abilities, within reason.
Retain Staff Members
Due to inadequate training, employees between the ages of 18-25 left their jobs within 90 days. There is a clear challenge of retaining young employees within the hospitality industry. Millennials require dynamic training lessons to retain engagement. Additionally, Millennials are more likely to work for a company that values digital training. They will also research the effectiveness of hospitality training on Glassdoor before applying. Having an array of learning materials and opportunities will increase interest in employment.
New Responsibilities
Certain employees may feel hesitant to learn new tasks that are not within their usual job roles. Lack of experience or self-doubt prevents these individuals from engaging in online content. You must ease your team into the cross-training e-learning process. Start by engaging one-on-one and create a plan that requires them to complete a single e-learning course a day. Once they become familiar, they can start taking on more responsibility. These courses should be easily completed in five minutes or less.
Implementing e-learning into your cross-training approach is an effective way to retain and motivate your staff. Learn more about how to reap the benefits of cross-training employees by reading our inclusive report: Find Train Keep - Addressing Challenges in Hospitality Hiring and Retention with Better Technology.