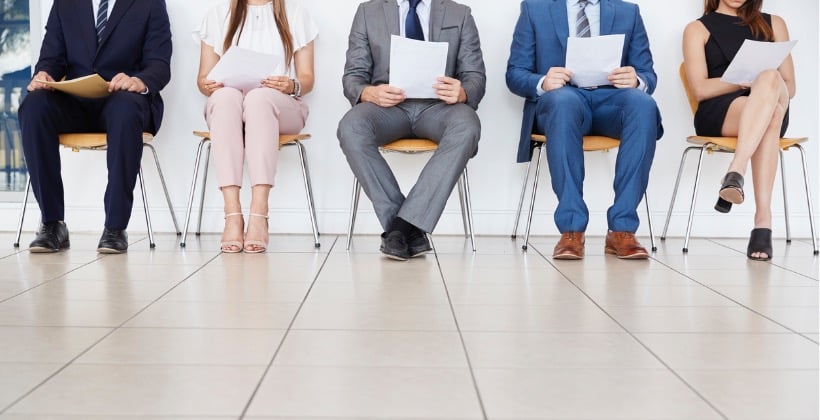 Employee training is vital to keeping your best talent happy, skilled, and informed. Read on to learn how to save money on the cost of onboarding new hires and how a cost-effective, mobile, and advanced staff training and onboarding application can help.
According to Work Institute, losing an employee could cost you anything from 33% to 200% of the quitting employee's pay! Sadly, the lack of proper personnel coaching and smooth assimilation into an organization's way of life may contribute to costly employee turnover. If you're losing a lot of talented staff this way, the costs could spiral out of control. Did you know that onboarding cost alone is worth about $3,000? An an employer and business, what What can you do about that save on cost of onboarding a new hire as an employer?
1. Create and Distribute Digital Content Quickly and Cheaply
You could create digital content and quickly distribute it to new employees to bring them up to speed. From educational documents to instructional videos, these electronic learning resources can save on the cost of onboarding as they are a cheaper to duplicate and can be easily shared via mobile devices, unlike mountains of paperwork.
2. Minimize Trainees' Travel
You may take advantage of mobile technology to train and orient your new employee regardless of their geographical location. Such a system could let recruits interact with their peers remotely and master their way around your company quickly. Onboarding your employees through mobile technology eliminates unnecessary travel costs and reduces overall cost of onboarding.
3. Free Up Mission-Critical Personnel
Indeed, a mobile employee onboarding system is no replacement for one-on-one collaborations between recent hires and experienced members of your organization. However, it can help eliminate unnecessary physical engagements or contact, letting mission-critical personnel focus on their core day-to-day responsibilities. That's a great way to bring new employees on board without compromising the productivity of your best talent.
4. Let New Recruits Learn at Their Own Pace
An advanced mobile training system doesn't have to drown recruits in an ocean of information and instructional manuals right away. You could just train them to use the portal to access the resources they need. According to Society for Human Resource Management, the employees may then absorb the information at their own pace, of course within reasonable onboarding timelines.
5. Replace Paid Trainers With Intuitive Digital Systems
Your human resources department is responsible for orienting new hires. However, HR can reduce onboarding costs by deploying digital training software with highly intuitive features and user interfaces. New employees may then rely on the system, rather than paid trainers, to learn more about their specific roles as well as your company's values and traditions and legal/policy matters.
6. Coach Your Employees
Go beyond orientation and keep training your staff to improve their performance. Continuous employee training is vital to the retention of your best talent, and it can help reduce instances and costs of labor attrition. Thankfully, a mobile coaching application with interactive features, documents, and videos can augment your long-term talent development program. To keep your employees engaged, be sure the system lets them learn in a way that fits their preferences.
Your most successful competitors are leveraging cost-effective employee training tools to absorb, develop, and retain the most productive teams. You too can save money by leveraging our cutting-edge, mobile, and interactive staff training system to onboard and coach new hires quickly. Contact us for inquiries, and don't forget to check out our guide "6 Key Rules to Unlock Your Modern Training Program."