Top 5 Training Tips to Maximize Restaurant Employee Performance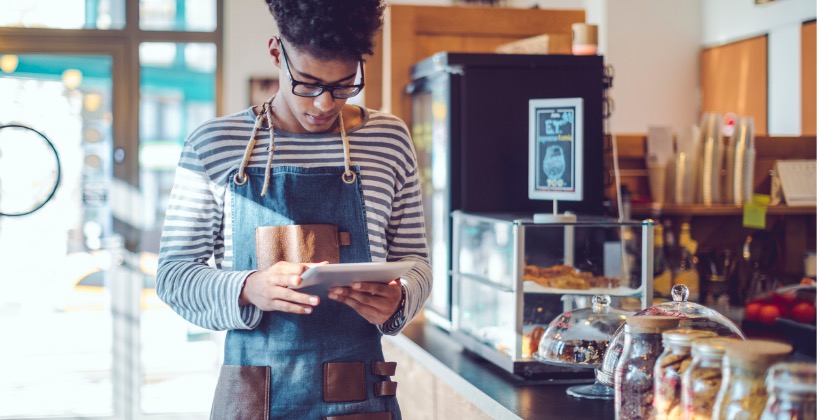 Training is never a one-and-done event. Most businesses offer an initial training program to educate employees on processes, procedures, business expectations, and industry guidelines. Then, on-the-job training typically occurs until the employee is ready to go on their own.
But what happens after the employee is on their own? What ongoing training, if any, does your business provide? Even if you provide training when a new product, service, or promotion comes out, employees need reminders and refreshers on the core of your business to keep service and performance at a high rate. Here are five tips to help your employees remain trained and engaged to achieve business goals:
1. Ongoing training
Comfort zones happen over time when employees become seasoned in their roles. When people are comfortable, they may cut corners or think they've found work arounds for processes initially covered in new employee training programs. By providing continuous training to your staff, you not only invest in your employees, but you can quality check what they originally learned and are applying in their day-to-day positions. By reminding employees of expectations and covering topics again, employees will know the business is serious about adhering to processes and standards.
2. Employee resources
In between ongoing training programs, you should consider providing educational resources for your staff to reference as needed. This is an excellent plan to keep the material and reminders fresh and easily accessible. Employee resources that staff can access during on-the-job performance can include frequently asked questions (FAQ) or perhaps a help desk where individuals can ask more detailed questions relevant to their situation or perhaps region/location.
3. Branded training examples
While restaurant operations in the industry may be similar, your way is likely not the way of another business owner. Creating videos of your real staff members performing a task for your restaurant, such as how to mix a custom-made shake or other house-specific drink can be the difference in an employee doing it your way, or the way they learned somewhere else. Never assume employees know, will remember, or will execute your way without covering all types of learning styles. Some people learn better with video instructions, meaning seeing how it's done. These types of videos can also be great references when someone needs a refresher or re-training. Here's a quick video on
4. Offer and moderate a communications platform
When hiring Millennials or Generation Z employees, these groups are already connected and used to communicating through various technological tools. By providing a system with a built-in communications platform, employees can ask each other and your management team questions. The key is to make sure you're training your team by using tools familiar to all generations and one in which individuals understand using. This is why training manuals are becoming more outdated as older generations phase out of the workforce. Communication platforms are used for more than posting news updates. Businesses of all industries use communication platforms within business systems to stay connected to staff, especially in multi-shift operations.
5. Open door policy
Constructive employee feedback can help you keep your training program progressive and relevant for today's restaurant employee. Ask for feedback during ongoing training sessions. Or, send out an anonymous survey. People will usually provide you with valuable feedback if and when asked.
Providing a variety of ongoing and customized training for your staff that appeals to different learning styles, generational influences, and personal preferences will help your business thrive and retain talent.