Top 3 Benefits of a Mobile Learning Management System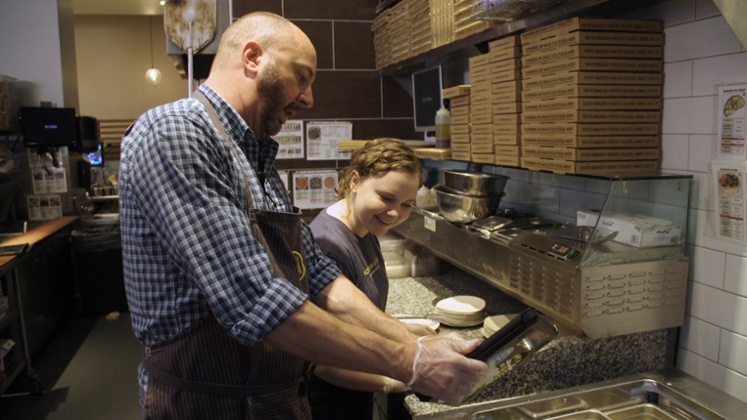 Mobile learning management systems have completely revolutionized the restaurant industry because of the ease it brings to the table. Although printing out training materials and new menus had its place in time, mobile learning systems are taking over and simplifying the most tedious tasks. Using a mobile LMS will create an open space for you to arrange customized training for your team members and kitchen staff.
In addition, alerting your staff about menu modifications and policy changes will be as simple as uploading a video onto the platform that'll post instantly. Overall, the power of mobile learning systems can bring your restaurant to the next level, and these are the top three reasons why.
1. Location Consistency
Communication is the key to ensuring that your restaurant and all of its locations maintain a consistency that leaves your customers returning for the same experience. Unfortunately, having to print out materials for menu and policy updates constantly can be more stressful than necessary.
However, leading restaurant brands such as Modern Market Eatery are using mobile learning platforms like PlayerLync. The use of a mobile LMS allows for instant communication of important information, updates, recipe and procedure changes to the fingertips of each employee through an easily accessible system.
Not only is the communication fast, but it's also very personable. Messages can be relayed to specific store locations, job roles or even an individual employee, rather than leaving a generic note on print or via email to the store manager. And if everyone is on the same page, location consistency is guaranteed.
Also, organizing all of your content for your team is another vital part of keeping a constant flow. For every instance, a team member or kitchen employee will need a quick answer to whatever question their situation may bring. Being able to keep all of your instructional content organized on a mobile LMS will make it easier for their questions to be answered quickly. And as long as your staff is consistently spoiled with instant access to answers, your branches and chains will continue to flourish based on your company formula. Overall, keeping things organized is an investment in your staff's peace of mind and an assurance of consistent flow per place.
2. Speedy Menu Rollout Updates
One of the core parts of a restaurant is the menu and the way each dish is created because customers will come back for that exact taste. When changing the menu, you're still going to want to keep customers engaged and interested in the newest recipes. Being able to communicate these changes to your employees may be the most difficult task because of having to print out everything and distribute it to every chain. These efforts can be exhausting and insufficient while uploading video content with an explanation can be the solution. Mobile learning systems will allow you to explain every detail in your own words without having to print and travel.
Being able to create your own videos and updates will make the experience more personal and will shine the spotlight on your vision per dish. Not only will uploading your content to one system be instant, but every employee will see the changes through your words and actions. You'll be able to communicate by showing how to make each dish and once you're finished recording, your kitchen staff will be ready to learn. With an understanding of the concepts, the importance of your menu will be valued with its changes. Being able to do this via PlayerLync mobile LMS will save you time, paper, and unnecessary efforts.
3. Cross-Station Training
Having information that is easy for your team members to access at any station makes the training process easier. No matter where your team member may be, having a tool that will show them the answers they need immediately sets everyone up for success. Mobile learning systems come into play by being that source of information when it's needed the most, leaving less room for mistakes. Better yet, each station in your restaurant can have its own video learning material that will help team members know how to work successfully at each one.
Let's say a new team member is at the register and they need to know how to split a purchase between a credit card and cash at that very moment. When they get to this point alone, your mobile LMS will be by their side with all the help that they need. In other cases where team members might be faced with a customer who has allergies, being near a tablet that can explain what to do will solve a problem before it happens. The case scenarios could go on, but the true point is that with a mobile LMS like PlayerLync, the opportunities for successful cross-station training are endless.
Summing It All Up
Using mobile learning technology is truly a winning opportunity for your restaurant to operate at its best potential. In fact, it could be the missing link between you and your entire staff because it will enable you to communicate better. Having a system in which you can create your own personalized training methods will help you execute your vision for the restaurant. Additionally, having the ability to place your blueprint onto a portal that every employee can utilize will keep every staff member on the same page, and that's the best part about it. Ultimately, using a mobile LMS is nothing short of a win that you are bound to be grateful for down the road.
Download our guide, NEW YEAR, NEW TECHNOLOGY: 7 Ways to Leverage Video for Training and Operations in 2019, to learn how to use video to your advantage and integrate seamlessly with your training program.