How to Leverage Technology For Your Mobile Workforce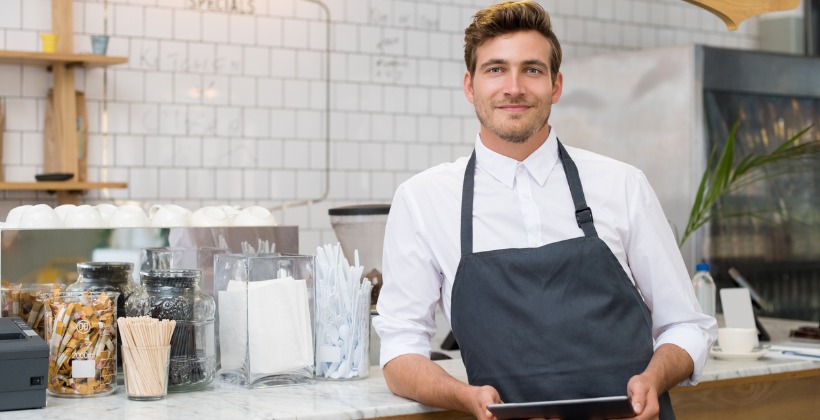 Technology moves fast. Today's most successful businesses utilize technology every day to grow, motivate and engage their employees, and most important, create customer experiences that leave a lasting impression. People are changing the way they want to work and with these shifts also come changes in customer expectations. Evolving technology provides new answers to old problems. For leaders in the restaurant or retail industry, you can leverage mobile technology to increase employee engagement, and turn rapid changes into incredible opportunities.
Use Employee Engagement Technology to Combat High Turnover
The mobile workforce in the restaurant and retail industry is notorious for high turnover. To cap that off, the generational tide is changing. According to the Pew Research Center, as of 2019, Millennials outnumber Baby Boomers and are on track to be the largest generation in history. The Baby Boomer generation are leaving the workforce and their historical work trends – to stay loyal to one company – are different from younger generations. Millennials, or those who age 23-38 as of 2019, have different motivations for staying loyal to the same company. These are such things as work-life balance or company benefits. One area younger generations care about, something not talked enough about, is their life at work. Millennials, and subsequently Gen Z, are digital natives. They grew up with technology, and they expect technology in all aspects of their life. As an organization, by having the proper tools, and processes and strategies, you can keep your most talented employees for the long haul.
Encourage Efficiency and Engagement With New Technology
Today's mobile workforce wants more than just a paycheck; conversely, customers of restaurant and retail establishments want more than a simple transaction. Engaging new technology can help your employees connect with your company mission, grow their careers, and communicate with colleagues.
Purpose gives employees a reason to come to work and do their jobs well. Millennials want more from their workplace and technology works to achieve this by tying their motivations to the corporate mission as a whole. When employees can see and understand what they're working towards and connect it to their own part in the company, employees are motivated to stay loyal.
Growth happens over time. Employees can often lose sight of their growth in the minutiae of a day-to-day job. However, by using digital tools to offer employee training – through eLearning courses, for example – employees will be able to physically see their advancement, and grow their confidence. When employee confidence goes up, so does employee productivity.
Motivate through coaching can help show employees that what they do – their every day job – has tremendous impact on the company.
Communicate effectively using technology that helps employees utilize methods of communication they're already used to in their daily lives. Since most restaurant and retail employees do not have company email, these employees need other methods of communication. Direct communication – that communication that goes from management to hourly employees – promotes healthy relationships in company culture. Messages have a less chance of being skewed, altered, and misunderstood.
According to this article from Forbes, employee engagement improves customer experience, giving organizations with engaged employees an added advantage. Employees define the customer experience; they are an extension of the brand. This is true even if they're not face to face with customers every day. When the entire operations runs smoothly, customers have memorable experiences that keep them coming back. From the product to the service, today's customer expect the best. Leverage technology to ensure that all aspects of your organization are efficient, including employees, and you'll always maintain a competitive advantage.
Are you interested in learning more about how to leverage technology for the mobile workforce? If so, download our guide, "The Modern Workforce: Equip Your Workplace for an Agile World" and get started on learning how to leverage technology today!