4 Must-Have Restaurant Communication Tools that Improve Operations Management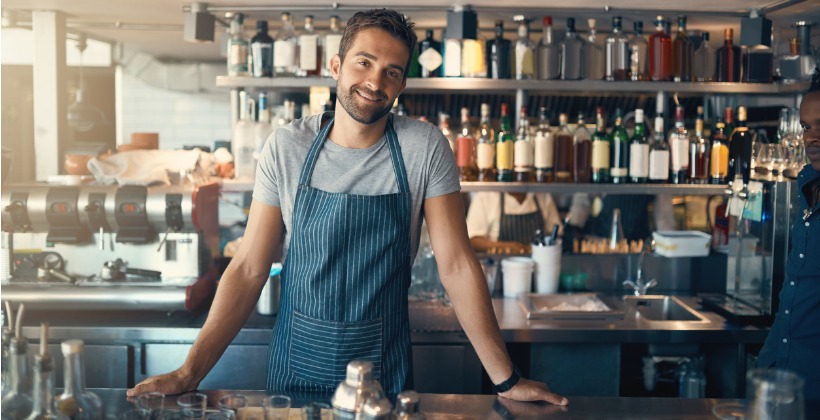 Restaurants hum with energetic staff and a constant flow of customers. In this fiercely competitive industry, restaurant owners must seize control of their daily operations. By embracing innovative technology, you can streamline and digitize your day-to-day tasks in a more efficient manner.
1. Rapid Response Technology
This category of application focuses on enhancing communication with staff while on the go. By integrating paperless systems, employees can quickly familiarize themselves with your restaurant's standards.
Instead of relying on outdated paper binders, restaurant owners can utilize digitally enhanced training documents. These documents offer interactive lessons, videos, and tests that can be customized to fit the specific learning needs of your restaurant. This allows employees to be trained in a more effective and engaging manner, equipping them with the necessary skills to thrive within your restaurant's environment.
Rapid response technologies also enable restaurant owners to easily communicate with all employees. Whether it's notifying staff of policy changes or food emergencies, these technologies make it simpler than ever before. With just a few simple taps, staff will have a clear understanding of their daily expectations.
2. Digital Food Safety Management
With the advancements in food safety technology, restaurant owners now have the power to maintain a consistent inventory of fresh and nutritious meat and produce like never before. By embracing paperless safety management systems, they can effectively tackle the issue of food spoilage that often plagues many establishments.
There are several reasons why food spoilage occurs, whether it's due to inadequate health inspections that fail to meet safety regulations or misplaced paper records that make it difficult to ensure the safety of all food served to customers.
However, with the implementation of a digital food safety management system, restaurant owners can automate compliance checks. This means that staff will receive timely notifications for conducting inspections on food. The reliance on paper records becomes a thing of the past, streamlining the entire process of record keeping and storage. Additionally, digital Bluetooth devices such as thermometers or smart fridges can be seamlessly synchronized with the system, providing real-time updates on the state of the food in the kitchen.
By leveraging these innovative technologies, restaurant owners can revolutionize their operations, enhance food safety, and ultimately deliver a superior dining experience to their customers.

3. Digital F
o
r
ms and Checkli
sts
The hectic nature of running a business often doubles in size when it is a restaurant. Keeping track of vendors, employees, and a plethora of digital versus paper systems can make balance harder. Fortunately, digital forms and checklists clear up space that would otherwise be taken up by manila folders.
For instance, starting your restaurant operations for the day can be made more streamlined and efficient by utilizing a digital form and checklist. You can even create food inspection checklists that adhere to regulatory standards. Whether it's you or one of your employees, simply fill out a digitized version of the traditional paper form using a mobile device.
4. Analytics and Data Compilation Tools
Employee behavior can be effectively monitored by analyzing data compiled through task completion. Each time an employee successfully completes a regular food inspection or any other essential task, it is logged in the system. Furthermore, employees can easily report and communicate any issues they encounter through the use of forms and checklists. This ensures that all problems are systematically stored and meticulously analyzed for any potential trends or patterns that may arise.
To learn more about restaurant communication tools, download our guide, "5 Steps to Restore Brand Consistency in Your Restaurant."