Why your Restaurant Operations Should be Going Paperless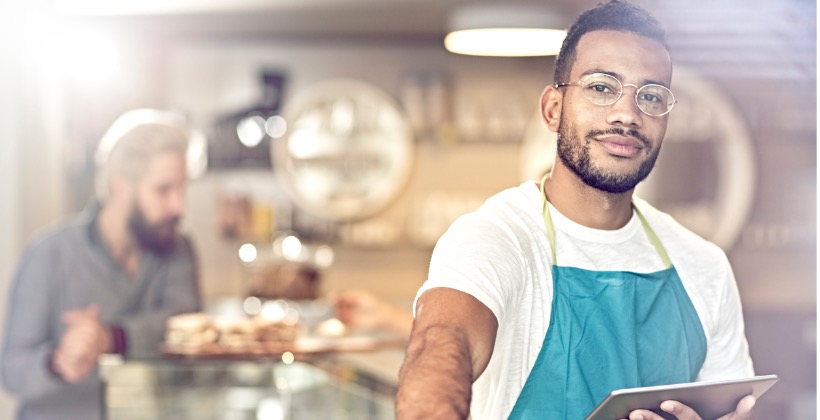 When you are in the restaurant business, you are always looking for ways to improve your margins without sacrificing the quality of your product or service to your clientele. If you are still using paper training manuals, checklists and employee reviews, your restaurant operations should be going paperless. The financial benefits in changing aren't solely in the high costs of paper, ink and the labor your employees spend dealing with it. Digital training advantages combined with going paperless will result in a healthier bottom line.
Modernization of Training and Operations
You are looking for a way to update your systemics, enable your process to move efficiently, and provide a pathway to scalability. Implementing a modern learning management system and removing your traditional paper based format will lower costs and fine-tune your operations. Utilizing the availability of tablets and smartphones your employees are familiar with and this tech savvy generation of management, you can move efficiently into the world of paperless business. Smartphones and tablets easily move around the restaurant and keep your trainees on-site and in the game.
Real-Time Training
Traditional customer facing training is outdated and involves paper manuals, training guides and often removes your staff from the environment where they will put that training in use. With mobile-ready access to these materials, they are able to facilitate your process in real-time and on the move in your restaurant. This association makes that trainee immediately useful. It also covers two of the ways most employees learn: both by absorbing or reading the material and by hands-on learning.
Speed of Change
The multitude of methods and practices in the restaurant business are ever-changing. When you want to modify or change something, the time it takes to update your manuals and checklists, have them printed, and deliver it to your locations can be costly. However, by using a digital platform, you can make the change, push it to all your management's devices in every location with only the push of a button in your office. The information will be updated, consistent, and scalable to all of your talent, everywhere.
Forms and Checklists
Checklists are a staple to your overall operations and ensuring that cleanliness, safety and execution are what maintains your customer retention and profits. These can be digitized and mobile-ready for your staff. Hand-held and time-stamped, checklists on a smartphone or tablet move with your staff and managers. This can ensure your staff and managers are diligent and efficient in their use, and if not, enables you to assess where the critical steps are missing.
Paperless Trackability and Assessment
Your ability to track and assess the day to day of your restaurant operations is crucial to making decisions about what is best to ensure it's profitability. Going paperless will allow you to make these assessments in real-time with accurate sets of data. The ability to make staffing changes, menu alterations or training modifications will be based in concrete up-to-date numbers. You should refer to this guide as a tool for why going paperless is a benefit to your operation.