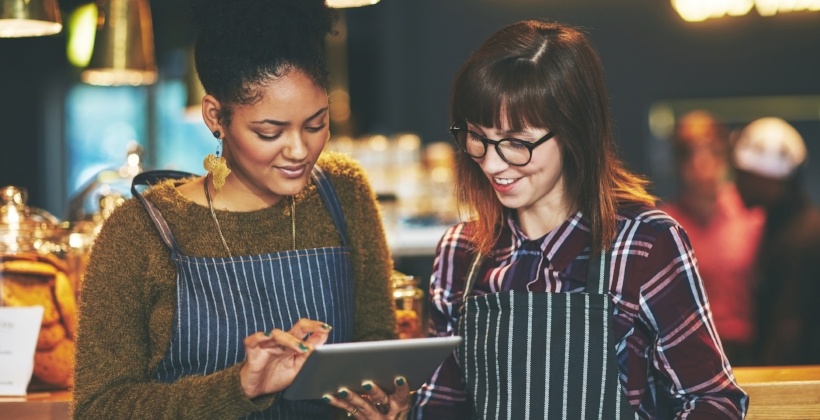 Much like any other industry, the restaurant business continues to evolve at a rapid rate. Not only are so many new restaurants opening in major cities around the country, but existing restaurants must compete against other entertainment and dining options, with people more cautious about how they spend their money. And since most restaurant owners are small business owners, the margin for error is never very high. Even a well performing restaurant could find itself in bankruptcy trouble with a couple of bad years. That is why using software such as modern LMS can help restaurants to better manage employees and growth.
Advantages of a Modern LMS
There are three main reasons why a restaurant manager should be instructed to incorporate a modern LMS into the operations: boosting employee engagement, providing a consistent guest experience, and supporting the rapid growth of the restaurant.
Restaurants face many challenges in hiring good employees, organizing their schedules, keeping them happy, paying them appropriately and ensuring work standards are not slipping. Using a modern learning management system is so much easier to train and educate employees on a revolving basis, as their duties change, and the restaurant adopts new policies and methods.
Guest Experiences
The reason why every top restaurant in the United States will be using some type of learning management system is because of how it allows them to build a group of employees who are inspired, well-connected, always engaged and properly trained. Customer service plays such a crucial role in how a restaurant runs. Some would say it is even more important than the food and drinks being served.
When someone comes to a restaurant, whether it is for business or pleasure, they expect to be given personalized, professional and over the top care and attention. With a modern LMS in place, restaurant managers can easily see where standards are slipping, and which employees may need the appropriate training to put them on the right track.
Supporting Growth
Thanks to the training programs, evaluation options and communication methods that are built into a modern learning management system, restaurants will have a much easier time ensuring the staff is on board for the location's evolution in the coming months and years.
Not only must restaurants come up with a great theme, menu and work staff, but they must train those employees and keep them engaged. Using a modern LMS is the best way to engage with the millennial workforce that makes up most restaurants.