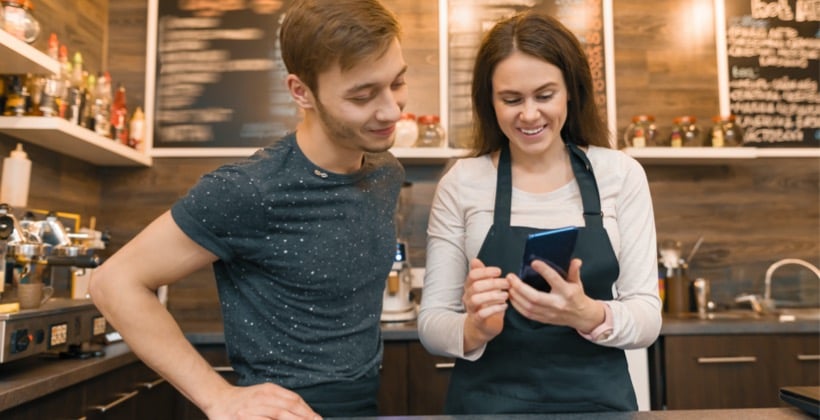 In recent years, more and more of the workforce has become hourly, relying on deskless positions for their income. Despite the increase in workers, the turnover rate among employees has not changed. By most accounts, it's gotten worse. According to Forbes, roughly 2.7 billion people don't use a desk at work. These employees aren't in front of a computer and often lack effective ways to communicate with their colleagues, human resources, and management. Here are a few additional benefits to effective communication and collaboration tools besides employee retention.
Help Your Employees Work Smarter
We want employees to love where they work! High turnover rates in the hospitality and retail industry often come back to dissatisfaction with line jobs. Communication between team members on the ground and the higher corporate structure is good for everyone.
An open door between employees and corporate makes employees feel like their ideas and concerns will be heard.
Collaboration tools are more effective ways for employees to build trust with corporate instead of e-mailing some a faceless address.
When front line employees love what they do and have the independence to share their ideas, they are empowered to be brand ambassadors. This not only decreases turnover but it also helps employees take charge in their roles, increase sales, and bring smiles to every customer's face.
The world of retail and hospitality changes quickly and it takes constant innovation to stay on top of the latest trends. Empowering your employees with digital communication that works seamlessly is an excellent way to ensure that this innovation keeps working for you.
Redefine Performance Reviews
Statistics show that employees want feedback about their performance but they want to be involved in functional communication instead of receiving formal reviews at specific intervals.
Effective feedback loops allow employees to take charge of their development. They're not being told exactly what to do but they are motivated to keep growing and learning.
When digital communication works correctly, there is accountability for every employee's actions. Dynamic reviews and positive reinforcement on the spot give employees more reasons to do better.
Spontaneous performance reviews are more possible with a casual environment. One on one digital communication effectively accomplishes this without employers having to shuffle schedules around to make room for formal reviews.
According to Gartner's " How to Strengthen Your Digital Workplace Program to Sustain Digital Transformation," an optimized employee experience is one of the most effective ways to transition into a digital workplace. When you give employees a way to be involved with this process, you give them a voice in what's happening and that instills pride in their job and their workplace. This is how you build brand ambassadors and decrease employee turnover exponentially.
Get Creative!
Sales, teamwork, and healthy competition among employees is better when effective collaboration tools are utilized. Teamwork helps trainers get to learn more and gives the next round of employees a better chance of retention and enjoyment of their jobs. Deskless employees have notoriously been nomadic in the companies they work for. Effective communication through the right tools can change that.