Enabling Shared Devices Through Mobile Content Management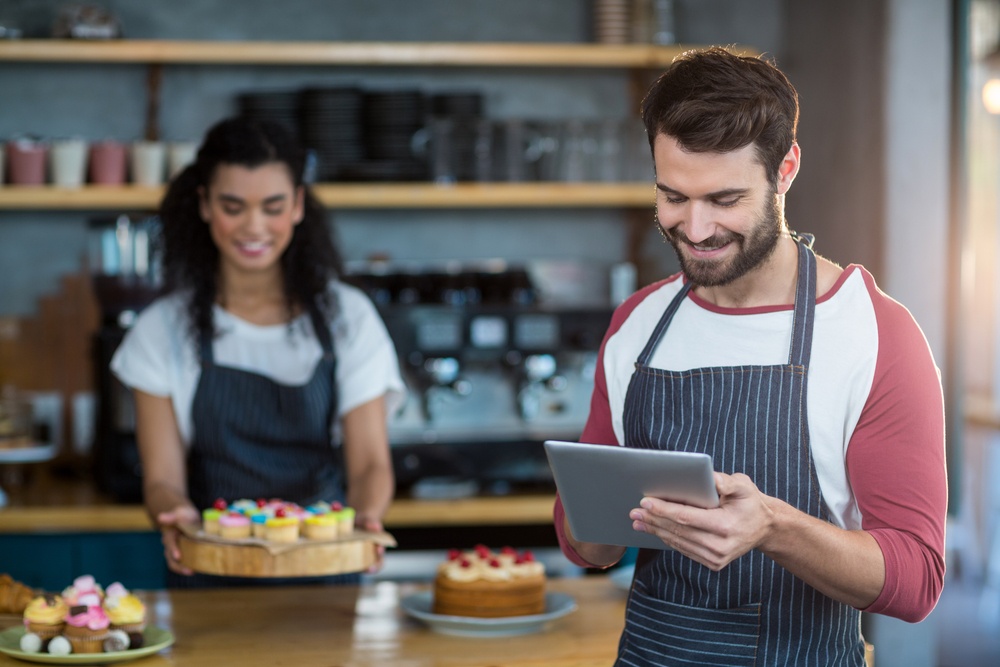 All over the world, businesses big and small depend on iPhones and iPads to streamline and improve both their physical and digital workflows. For organizations working in healthcare, retail, transportation, and manufacturing, the utilization of shared mobile devices isn't just a nicety; it's a necessity.
Deskless employees will often have access to a general pool of shared devices that enable them to access corporate content anytime, anywhere. But without the proper security measures in place, shared mobile devices can end up doing more harm than good.
To avoid employees taking advantage of free file-sharing services that jeopardize sensitive information being leaked, your organization should consider Mobile Content Management (MCM) as an effective means of not only enabling the effective use of shared devices, but also ensuring those devices are properly secured. So what is mobile content management?
MCM can help your organization take control of corporate content on shared mobile devices, which in turn improves the employee experience and increases productivity across the board. Let's dive into just a few of the specific ways MCM can enable security and efficiency in your shared deployments.
Gauge Your Network Security & Strength
Before you start to think about how MCM can improve shared device enablement, you first will want to gauge where things currently stand from a network security and strength perspective.
First, take a look at whether or not your content is localized for all users. Then, if those devices have internet connectivity when they change hands and cache data isn't lost, you should be able to gauge the effectiveness of your current operating system.
Looking at your network infrastructure devices and taking note of any security lapses is also a must to ensure your mobile endpoints aren't compromised. The Cybersecurity & Infrastructure Security Agency recommends the following tips for improving the security of your network infrastructure devices:
Segment and segregate networks and functions
Limit unnecessary lateral communications
Harden network devices
Secure access to infrastructure devices
Perform out-of-band (OoB) network management
Validate integrity of hardware and software
Once you've addressed this crucial first step, you can start thinking about how MCM can benefit your particular organization.


Centralize More Resources Behind a Single Login Gate
As mobile apps become increasingly integrated and users depend on more and more apps, efficiency problems will inevitably surface for organizations. Login fatigue for the end-users will ultimately detract from the adoption of the mobile technology IT is investing in, but luckily, MCM can help counteract this.
MCM works to centralize more resources behind a single login gate. The system provisions specific resources out of a local repository that each individual is authorized to access and utilize, and hides the resources they aren't allowed to leverage. The experience remains completely localized and native, which means processing happens at the mobile edge. This ensures organizations are enabling true anytime, anywhere work on mobile instantly.
This localization also delivers additional security, as content and data are transferring over the network less. Since most IT leaders will admit their networks are becoming more dispersed and less controllable, MCM can help strengthen the most significant vulnerability in an IT infrastructure.
In short, balancing efficiency, productivity, and security is made a whole lot easier when you have an MCM system in place.
Mitigate Mobile Storage Use
Oftentimes, multiple users will need access to the same resource on the same device. As opposed to employees downloading massive files to many devices, depending on whatever device they get their hands on that day, MCM can work to understand which users are using which devices, and automatically determine which files should be downloaded to the file repository.
When multiple users need access to the same resource, your MCM system can automatically duplicate those files and create a single copy of that file, as opposed to several copies. Additionally, many MCM solutions will offer video compression solutions that can significantly reduce the file size of the video content.
Smaller files on fewer devices free up massive amounts of storage space on shared devices, which extends the lifespan of mobile devices and keeps them running at peak performance.
PlayerLync Empowers Your Mobile Workforce
If you're ready to prepare your business, employees, and processes for the future and position them for long-term success, PlayerLync is here to help. Our proven technological solutions give frontline employees instant access to the current, personalized content they need to translate corporate strategy into exceptional service.
"With a limited number of iPads in each of our locations and multiple associates accessing resources on them throughout the day, we needed a solution that could more effectively distribute content to those devices, be available offline for sales associates at the point of contact with the customer, and limit the impact of our network. PlayerLync was our answer."
- Scott Strahler, VP of IT, Infrastructure & Security, David's Bridal
From content compression to overarching mobile content management, our team is dedicated to tailoring our technical skills and services to the individual needs of your organization. If you want to learn more about our solutions or if you'd like to request a demo, don't hesitate to contact us today.