5 Ways Mobile LMS is Making an Impact on Restaurant Training Programs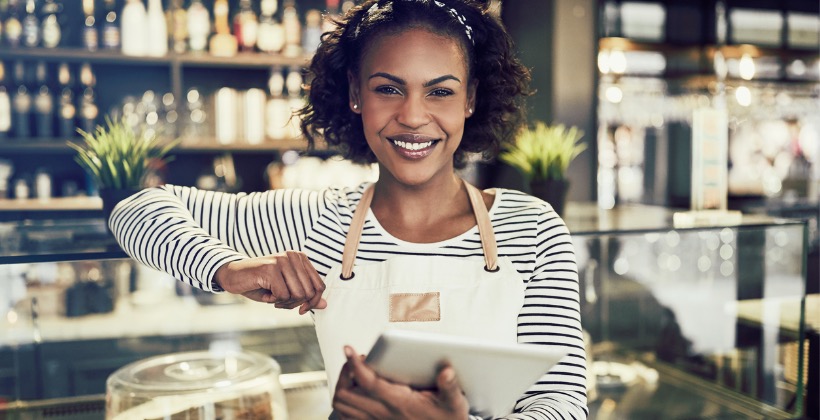 Mobile devices revolutionized the way people connect and communicate years ago. Today, these devices have seamlessly integrated into the workplace, transforming the way we operate for the greater good! Based on a survey conducted by Samsung and Sullivan Research in 2016, employees who utilized smartphones and tablets for official tasks reported a remarkable 34% increase in productivity.
The study found that 51% of employees relied on applications to do business. Therefore, the impact of mobile technology on the way personnel work extends to their learning approach, which is particularly significant for employee training in various industries, including the restaurant industry.
The introduction of a mobile learning management system (mobile LMS) in restaurant training has a positive impact as it utilizes technology and devices that trainees are already familiar with and enjoy using. This innovative approach not only helps trainees acquire the necessary skills to excel in their roles but also contributes to improving customer satisfaction. Here are five ways mobile learning management systems are enhancing food or beverage service training programs:
1. Greater trainee enthusiasm, better success rates
Potentially, a growing number of your recent restaurant hires are Gen Z. Now envision requesting them to sift through a vast amount of information to locate a recipe or continuously shadow an experienced employee who may not always bring them up to speed quickly. This outdated and uninteresting staff onboarding approach can sometimes lead to disinterested trainees running away rather than hitting the ground running!
However, mobile restaurant training programs are revolutionizing the way recruits access educational and instructional information. As learner profiles evolve, mobile technology offers captivating video training through smartphones, tablets, and other modern gadgets that capture the attention of a younger workforce. This engaging curriculum encourages new hires to remain engaged for a longer duration, complete their orientation courses, and begin delivering results sooner.
2. On-the-job, in-kitchen support resources
Even after receiving comprehensive training, frontline employees, both new and experienced, may struggle to remember all the vital recipe details. However, a single mistake in an ingredient can greatly affect the quality of a dish and ultimately impact customer satisfaction. That's why it's crucial for restaurant employees to have the ability to continuously train and learn on the job, whenever they need it.
With a mobile learning management system (mobile LMS), this challenge is effortlessly solved through performance support resources such as apps, videos, images, and text files. Trainees can quickly search and retrieve these resources in seconds without disrupting time-sensitive processes in the kitchen.
3. Training progress tracking
A mobile LMS provides a convenient way to track and measure the progress of each trainee. The system facilitates the creation of assessment tests whose results may influence critical business decisions, such as personnel promotions. Graphical reports enable the restaurant management to track and evaluate personnel and processes. A supervisor could deploy detailed mobile analytics to identify what instructional or educational media that individual users have accessed as well as assess the effectiveness of each training resource. Are trainees mastering a recently uploaded culinary training video, or does the manual require tweaking?
4. Real-time updates
In the fast-paced restaurant industry, it is crucial for businesses to stay up-to-date with the ever-changing social and industry dynamics. This includes adapting to changing food safety regulations and meeting the evolving preferences of consumers. To ensure compliance and maintain competitiveness, restaurant owners and managers must regularly review and update their meal preparation procedures and serving etiquettes. With a mobile learning management system (mobile LMS) in place, these updates can be swiftly communicated to the kitchen staff in real-time, ensuring that everyone is always on the same page. Whether it's revised protocols, updated recipes, or new manuals, the mobile LMS keeps the kitchen staff informed and empowered to deliver the best dining experience to customers.
5. Scalability
A mobile staff training system can scale quickly to new restaurant locations without requiring massive investments in new underlying IT infrastructure. As the business grows, new mobile devices and digital content are integrated seamlessly into the existing platform, enabling new hires to catch on and keep the pace with their colleagues right away.