5 Reasons You Should Invest in Mobile Learning Software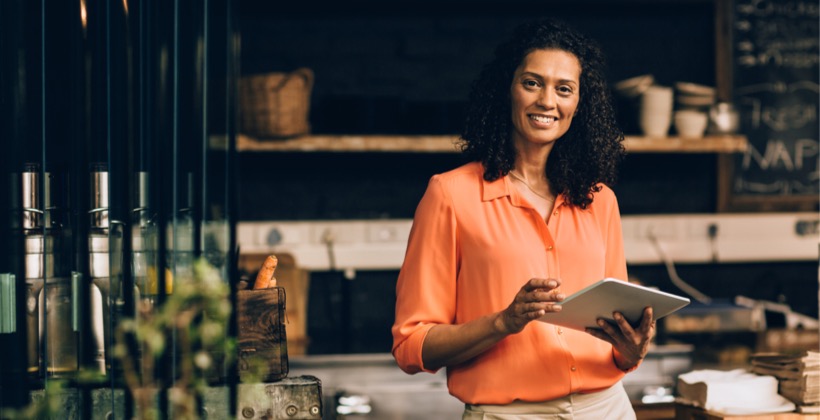 The wide use of mobile devices is revolutionizing businesses in many ways, from employee training to customer service. In fact, the proliferation of smart devices has triggered a learning transformation. Today, mobile learning software (mobile LMS) is the most efficient way to train employees in the restaurant industries.
This industry has notoriously high employee turnover rates and in 2016, the hospitality turnover exceeded 70%, according to the National Restaurant Association. These sectors also face other challenges, including:
Brand consistency
Monotonous paper and computer based training
Limited resources
Stiff competition
Investing in a mobile learning software can help manage these challenges. How?
The Rise Of Millennials
Over 35% of the U.S labor force are millennials, according to a Pew Research Center. That number will hit 75% by 2030. And most of them use training programs to gauge the employer's attractiveness and prefer electronic communication at work. So if you want to retain millennials and tech talents within your workforce, invest in efficient mobile software.
Maintain Brand Consistency
Communicating brand consistency is crucial for retail and restaurant businesses. But paper and computer-based training aren't engaging and memorable. In addition, the training procedures may vary from one location to another.
Mobile learning software can streamline training because video learning is more consistent and engaging. In fact, a mobile lms can help you devise structured content that can move training out of the back office and reinforce brand consistency regardless of location. Download our "How to Restore Brand Consistency in Your Restaurant" eBook to learn more.
Improve Staff Performance And Morale
High employee turnover in the restaurant sector may not be entirely resolved, but there are ways to reduce the effect of losing and replacing staff. Titivating your training and onboarding system is one strategy that can make a huge difference without breaking the bank.
Conventional training systems revolved around somebody sitting tethered to a back office computer or sorting through paper binders. The issue is that most employees are on their feet, working with their hands and not always connected.
With a mobile LMS which integrates video learning, these employees can access training materials from any location any time which can improve their effectiveness, performance, and morale.
Efficient Management
In the past, only giant companies could afford the complexity and cost of maintaining an LMS. But today, brands in the restaurant industry can host complex systems in the cloud while benefitting from a mobile learning management system.
Implementing it means reducing costs, such as instructor fees, lodging, travel and printing expenses. Setting up mobile learning software also won't strain your network and it will save you time spent on administrative and training tasks.
Centralized Data Storage
Restaurant brands of all sizes can use a mobile learning software to store all their training and learning data in one site. This makes it easy for leaders to update information and staff to access the material whenever they want to. Central data storage also assists in standardizing content so that any employee or business partner can access uniform, accurate and updated information.
As millennials continue dominating the labor market, the use of mobile learning management system will be the game-changer in businesses across all sectors. And businesses that adopt its use will succeed.