3 Ways to Use Video in Your Employee Training Programs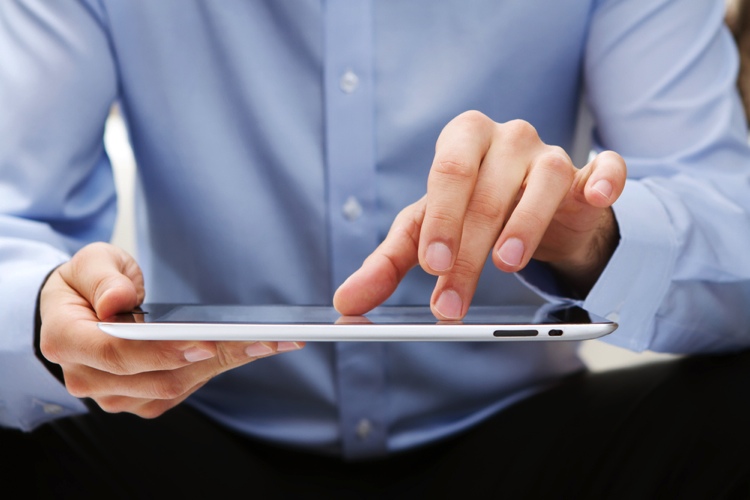 Research has discovered that 95 percent of people who watch a video retain that content 72 hours after viewing. Far on the other end of the spectrum, only 10 percent of people who read something exhibit the same retention three days later. A statistic such as this proves that incorporating video into any business function can produce a more powerful impact than text. Employee training programs are no exception.
Increasingly, companies are turning to video to give their training initiatives a much-needed boost. And tablet-based solutions are making this approach easier than ever—workers can watch content on an iPad or Surface rather than read it from a binder. Here are three ways you can use video in your employee training programs:
1. Orientation videos
Many businesses require new employees to go through some sort of orientation in their first day or week on the job. The "Welcome to the Company!" video might be inescapable, but that doesn't mean it can't be incredibly effective as well. With the emerging use of tablets, hires won't be plopped in front of a television or computer screen to watch these videos, but can do so wherever and whenever it's most convenient (even before an employee's first day). Much of the written content new workers are ordered to read can also be turned into video and will subsequently be better absorbed. The goal of an employee's initial days should be to inspire him or her to want to engage with this new job; video can help achieve that.
2. Basic training initiatives
Employee training programs must deliver the skills workers need to effectively perform their jobs. In the past, such learning often included binders of written content or thick manuals in which updating a page sometimes could only be achieved by ripping the page out. Video can transform how companies train their employees—and how well those employees learn. The convenience factor is one improvement, as is the aforementioned power of visual content over written content. Training processes must be fluid as well, but printed materials are often difficult to update—so much so that some companies simply don't bother and just live with older, less productive procedures. With today's tablet-based video capabilities, updating content is much easier and, in the long run, much more beneficial.
3. On-the-floor learning
Employee training programs that confine workers to a back office, away from the action, would seem to be counterproductive. Yet many do just that, and the result often is employees who aren't as effective once they start performing the task because they are still learning it. Video content on tablets solves this problem by making training portable. Employees can take an iPad or Surface on the floor or in the field, watch a video detailing a new process they must learn, and earn practical experience in mastering that process. For example, what if part of the training has a worker a little confused? He or she can simply pause and rewind the video, watching a specific segment as many times as necessary until it makes sense. And if it doesn't make sense, the employee can pose a question, or even shoot video to show what is concerning, via the tablet and send it to a trainer or manager who can help. In this way, employee training programs interactively boost productivity while also empowering your workforce.
Does your company use video in its employee training programs?