Why Retailers Are Turning to Tablet Training Technology to Boost Performance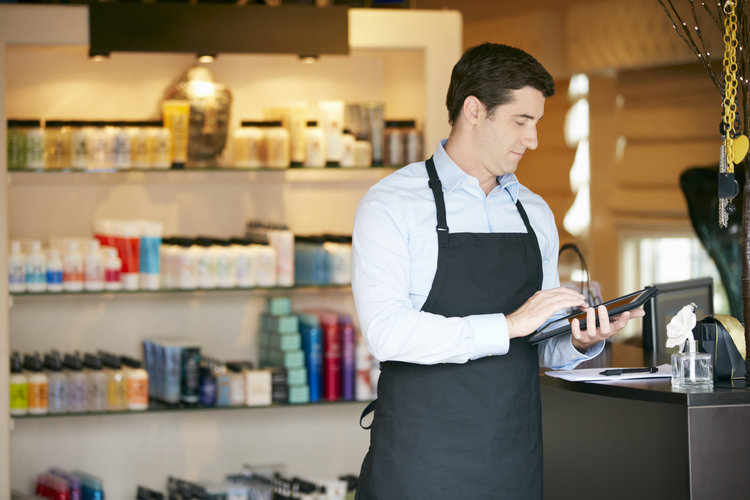 The recently completed 2014 holiday season proved to be a success for retailers. MasterCard reported that retail sales increased 5.5 percent between Black Friday and Christmas Eve. Numbers such as these, which were buoyed by falling gas prices and low unemployment, are welcome news for retailers challenged with tight profit margins and online competition.
Of course, boosting performance throughout the whole year and not just during the holiday season should be a priority for all retailers. Many companies are turning to tablet-based training technology to provide that boost. This innovative approach is creating employees who learn their jobs faster and more thoroughly, thus increasing productivity and efficiency. Here are some reasons why tablet training technology offers retailers an impressive boost:
More Efficient Training
Training technology that incorporates an iPad or Surface often also takes advantage of the powerful video capabilities those devices offer. The use of video for training initiatives has been shown to be more impactful and efficient than written materials. Employees using tablets or iPad more effectively learn the skills they need in less time. This double whammy boosts performance because workers are increasing their productivity sooner rather than later.
Better Collaboration
Even the most experienced workers will have questions during training processes. Furthermore, employees will recognize what is working and can be amended; this knowledge can certainly help workers in other locations. Training technology via an iPad or Surface facilitates the communication process so employee questions aren't lost through all the "proper" channels and directly reach the managers and execs most qualified to answer (and any responses then directly return to the employees). And this collaboration extends to workers amongst themselves—in this way, they can create and refine their own best practices across the country.
Greater Convenience
Training workers—especially new hires—should, in theory, be a straightforward, easy procedure, but as most retailers know, everyday operations can get in the way. Tablet training technology can simplify the process and provide convenience where there seemingly shouldn't be any. Employees can view training content on an iPad on lunch breaks, during slow periods, on the bus ride home, or wherever and whenever it is best for them. Additionally, new hires can watch "Welcome to the Company" videos and read introductory documents before their first day on the job.
Increased Mobility
Training in some windowless office occurs without the hands-on, live experience that drives learning. Tablet training technology brings the teaching of important skills out of the back of the store and onto the floor, where the action is. Employees learning a new process can watch a video at the actual location the process occurs, pausing and rewinding the content as needed. This enhances the quality and efficiency of training while not exiling workers to the warehouse when they must learn new skills.
Less Hassle
Retail stores are naturally busy places, so any improved operational processes and procedures can help boost profitability and efficiency in the long run. Tablet technology can reduce the hassle sometimes involved during training. For starters, dynamic content on an iPad reduces the amount of time managers must spend teaching their associates. Furthermore, if any training content must be updated, the revisions occur automatically—you won't be plugging in dozens of tablets night after night. Finally, training materials sent to tablets or an iPad truly reside on the devices; the only time a Wi-Fi connection (which might be scarce in a busy store) will be necessary is when content is being pushed to or pulled from the devices.
What has been your experience with training technology?