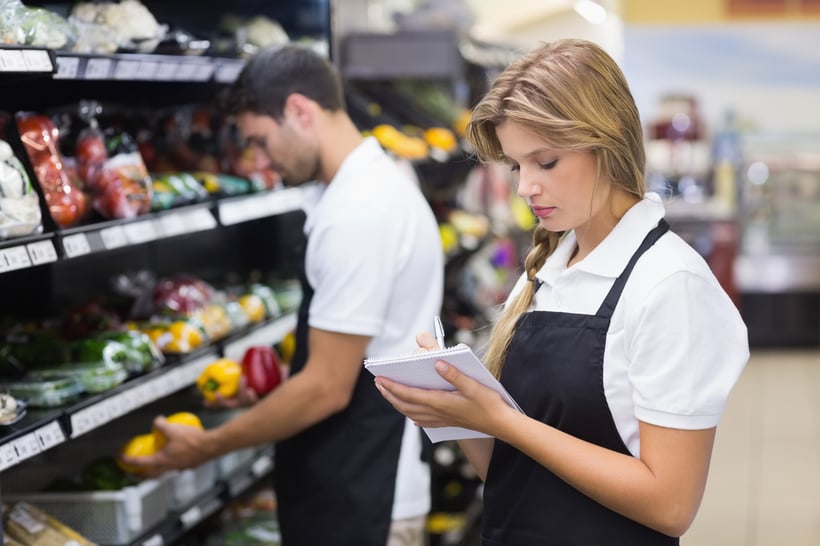 The corporate training and development industry has witnessed massive changes over the last decade. In less than 15 years, we've moved from paper-based training to a wide range of LMS training software that incorporates videos, micro-learning, mobile apps and more.
According to LinkedIn's 2018 Workforce Report, companies that invest in their employees' career development are more likely to reduce their turnover rates significantly. And that's why most companies continue to invest in corporate training software to meet the ever-evolving learning needs. But do these systems offer any guarantees?
Let's face it. Learning management systems have lifespans. At some point, you must change or upgrade your LMS software. Unfortunately, most HR teams, CEOs, and managers in the retail, hospitality and hotel industries wait until it's too late to do so. Why?
Despite investing millions of dollars in corporate learning and development, these industries continue to grapple with a wide range of training-related challenges, including:
High employee turnover
Lack of proper training
Brand inconsistency
Lack of employee engagement
Customer dissatisfaction
So if you want to grow your company, you must know when it's the right time to upgrade your LMS. And an upgrade to integrated learning system software is what companies in retail, hospitality and hotel industries need right now.
Why Upgrade To Integrated Learning System Software?
The business environment today requires robust learning management systems that integrate with other systems. If you're still relying on an LMS that works in isolation, you're giving your competition an edge and you may never catch up. Why?
Companies that use integrated learning system software can easily:
Integrate their LMS with their customer relationship management (CRM)
Measure and monitor the results of their online marketing campaigns in real-time.
Integrate their LMS with professional platforms like LinkedIn.
Improve user experience
Increase deliverable reports
Reduce admin frustration
As mentioned earlier, most companies wait until it's too late to make the move. But if you don't want to repeat the same mistake, here are five signs to confirm it's time to upgrade your LMS software.
When Is The Right Time To Upgrade Your LMS Training Software?
You're growing
Learning management systems are designed to accommodate a specific number of users and data ranges. So if your company grows, don't wait until you exceed the limit to upgrade.
Outdated Features
Despite going through major changes, some companies stock the same LMS software because it worked well in the past. But just because you got great results 5 years ago doesn't imply the LMS will produce the same results now because employees learning expectations, work processes, user experiences, and data trends change.
Mobile First Learning
Most LMS software are designed to be used on desktops, and a few are mobile responsive. But if you really want to accommodate all your employees, then mobile first learning should be your top priority.
According to Pew Research Center, over 80% of Americans have a smartphone. And you can bet they prefer accessing training and learning materials on their favorite devices. So if your LMS software doesn't support mobile first learning, it's time to upgrade.
No Customized Learning
Different employees have different learning needs. So if your LMS offers one-size-fits-all training, don't expect a 100% success rate. Growing companies are turning to integrated learning system software that offers personalized learning to cater to individual needs.
Poor Monitoring And Assessment
Gone are the days when the best LMS software only offered learning and training materials to workers. Today, it extremely important for learners and employers to track learning progress and get feedback on the training offered.
Without progress tracking and assessment features, you can easily end up spending millions of dollars on ineffective training. So if you're struggling to track progress and assess training effectiveness on your current LMS, it's time to upgrade.
Upgrading your current LMS to integrated learning system software can help you build a solid corporate learning culture, engage your employees, improve retention, boost your brand and expand your business.
So instead of wasting time and thousands of dollars on an outdated LMS, adopt the new technology now. Want to learn more? Read our eBook: Your LMS is Holding You Back - 3 Steps to Move to an Integrated Learning Solution.