What to Look for in Employee Training Software in 2015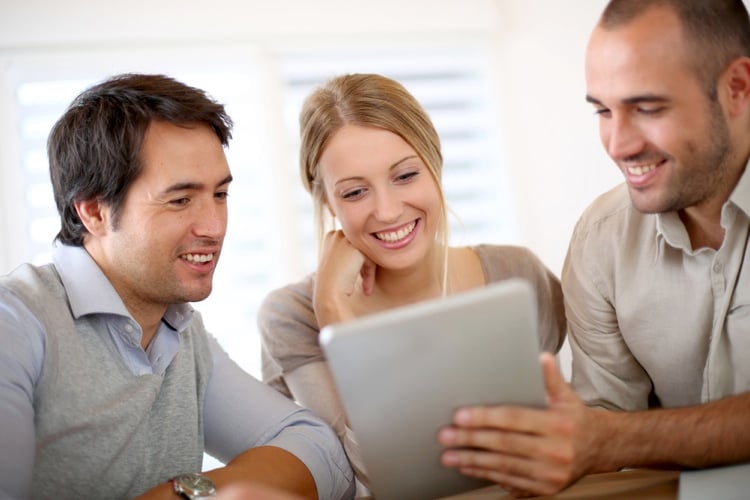 A survey conducted by Personnel Psychology a few years back discovered that high-performing employees were a whopping 400 percent more productive than the average employee. Yet, these top individuals don't necessarily make significantly more money than their ordinary co-workers, thus providing their employers an impressively better ROI.
Turning your workforce into high performers obviously carries major benefits; employee training software can help you work toward this goal. The trend to incorporate tablet technology into the learning process picked up steam in 2014 and will continue to burgeon next year. Here are some things to look for in employee training software in 2015:
1. Offline Access and Automatic Push/Pull
The best tablet-based employee training software should allow content to be automatically pushed to and pulled from an iPad or tablet as managers see fit. Previously, the only way to move content was to plug in each tablet, one at a time, until each device was updated. The process was inefficient, to say the least. With a tablet's Internet capabilities, such updates are simple, requiring no effort from the employee or even local store management—a trainer at corporate can make changes to every designated iPad within the whole company. Of course, such an ability would seem to require a continuous Internet connection, which could eat up valuable bandwidth and prevent the solution from being mobile. However, the newest employee training software avoids this problem by permitting content to be accessed locally, without the need to always be online. Automatic push/pull moves content only when directed, and that content resides on the iPad or Surface to be viewed anytime—a constant connection is not necessary.
2. Video Compression
Video has been shown to be a great eLearning tool, but historically, it has had its drawbacks. A major issue is file size; videos take up a large amount of storage, if hosted locally, or bandwidth, if streamed. In 2015, more employee training software will turn to compressing video files into a fraction of their size while still maintaining picture quality. These smaller files take up less space on tablets and will be easily deliverable via the aforementioned automatic push/pull.
3. BYOD Capabilities
The bring-your-own-device (BYOD) trend will continue to pick up speed in 2015, especially as the price for quality tablets (including ones that are a couple years old) comes down and more powerful smartphones and "phablets" hit the market. Companies and the employee training software they employ must adapt to the fact that many workers prefer to use personal devices to access training content. BYOD may seem like a minefield in terms of security and governance, but the potential is immense: Imagine employees training at the own convenience, with tablets your organization didn't have to purchase—a true combination of efficiency, productivity, and savings.
4. Strong Security
Retail data security is a major concern after the spate of high-profile breaches at big-name stores over the past year. Besides preventing some sort welof expanded system access through tablets, employee training software should protect against not only thieves looking for customer data, but also intruders hoping to steal your organization's intellectual property. A training solution should include robust security measures, including strong password protection and remote wiping, so that a lost or stolen iPad won't be a major crisis and can be resolved quickly.
How will you use employee training software in 2015?