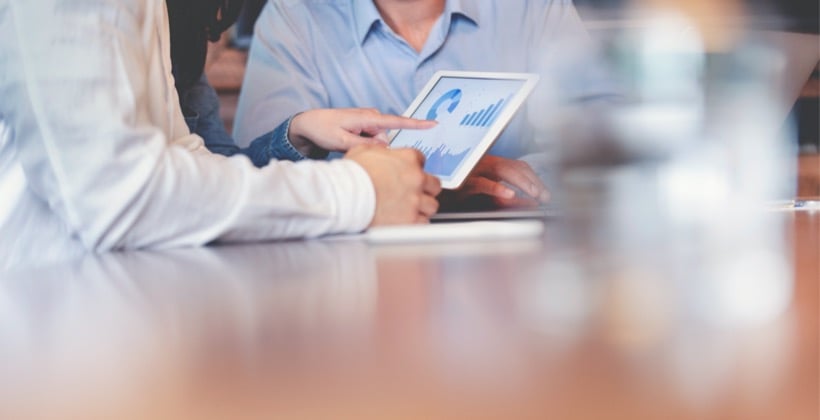 Overhauling business processes, upgrading ICT systems, and stacking talent benches are vital activities of any digital transformation, according to Gartner. Many IT experts have realized that if the employees are going to enhance the way they serve clients, they must offer a high-quality digital workplace to the employees.
In fact, in the years to come, Gartner denotes that the leading source of competitive advantage for about 30% of businesses will originate from the workforce's ability to exploit digital technologies innovatively.
What is a Digital Workplace?
A digital workplace is a business strategy aimed at enhancing employee agility and engagement via the digitization of the work environment. In an ideal world, a digital workplace helps teams and individuals work much more effectively without compromising operations.
It entails the use of mobile devices, collaboration apps, computers, virtual assistant technology, immersive workspaces, chatbots, as well as personal analytics.
Enhancing the Workplace through Digitization
Collaboration Framework
A well-structured collaboration framework is a crucial component of a successful digital workplace. You should never leave the mechanism for sharing info, contacting, solving problems, communicating decisions, as well as documenting ideas to personal choice.
It is essential to define tools that suit the above requirements and reinforce and communicate this message through continuous use by the management and the leaders. Some of the tools to use for this purpose include Trello, Google Keep, Invision, Slack, and more.
Hiring the Right Team
Hiring employees with the right talent and attitude is a critical aspect for you to succeed in the digital world. Your staff should have a positive mindset and attitude that accepts all communications must be digitally executed. Besides, the staff should possess the collaboration skills required to work efficiently across teams.
Video Conferencing
Instant messaging platforms, conference calls, and even emails can make it easy for miscommunication to happen in the workplace. Since visual cues play a significant role in seamless communication, video conferences provide a big advantage for a workplace in eventually lowering misunderstandings and effectively connecting colleagues in different locations.
Workplace Integration
In order to digitize a workplace, you need to integrate it with existing systems and tools of the business at both the enterprise system level and personal productivity level. It entails incorporating the workplace with enterprise resource planning, human resource information system, CRM, and other enterprise applications.
Artificial Intelligence
Your workplace cannot be ultimately digitized without incorporating AI (Artificial Intelligence). Many CIOs have cited Artificial Intelligence as a crucial element for digitizing the workplace. While the human touch is an essential part of the sales and marketing process, chatbots can offer round-the-clock support.
Today, a digitized workplace is unquestionably vital to generating high levels of productivity, keeping customers and employees happy, and enhancing employee engagement. Your team expects their workplaces to provide the same type of classy technology they use and enjoy in their lives.
For you to establish an incredible digitized workplace, your approach must be employee-driven. A technology that fails to improve how the employees work is destined to fail irrespective of its user-friendliness. The best strategies for an effective digital transformation involve understanding the specific requirements of various employees as well as stakeholders at your organization.