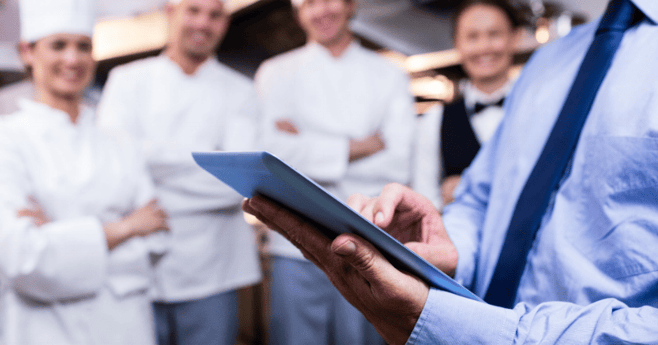 The future of employee training for restaurants rests firmly in microlearning software, and more specifically, in software centered around mobile microlearning.
Mobile learning allows for micro training that does not rely on set schedules and can occur while on shift. Micro training allows for incremental learning, which can occur on shift, no longer having a need for traditional classroom learning.
While ongoing training provided by the company allows for the steady growth of the employee, it continues by creating an environment of engagement which results in ongoing interest. Those that excel in this future of learning design, and subsequently implementing it on a daily basis, are more readily available for increased responsibility. This creates an environment of ability to promote within ranks rather than having to bring in new talent from external channels.
Promoting from within creates a firm motivator for continued growth and desire for more learning.
Mobile learning software provides a vehicle for accelerated learning, allowing employees to learn more, faster. With this fast-paced learning culture happening from within your company's ranks, the faster your employees are able to provide a greater customer experience, reduce costs associated with waste, and reduce employee churn.
As high turnover rates ultimately hurt a company's bottom line, defining a clear path for promotion is critical. However, no matter how clear a path is to promotion, without innovative learning combined with the ability to access information quickly, interest will be lost due to the intangibility of accomplishing needed goals in a realistic timeframe.
In addition to having the ability of accelerated training, is maintaining the ability to develop and upload content that is critical to specific needs and overall performance and efficiency moment to moment.
This instantaneous access to information grants an employee greater self-reliance, efficiency, and confidence.
Auto-syncing technology will ensure the seamless transition of information between employees or management to staff, providing nearly instant implementation of new policies, course correction in food preparation, or server/customer interaction.
While learning in the past has centered around classrooms, long-distance travel for course-specific training, and on-site testing; the future of learning centers on interest and engagement through mobile microlearning. In essence, microlearning is simply meeting the needs of modern learners.
According to Charles Faison Jr, "The IMPACT of microlearning", this form of learning is cost-effective for companies, customizable to suit the needs of each employee, and provides the most relevant solutions for employee advancement in modern times.