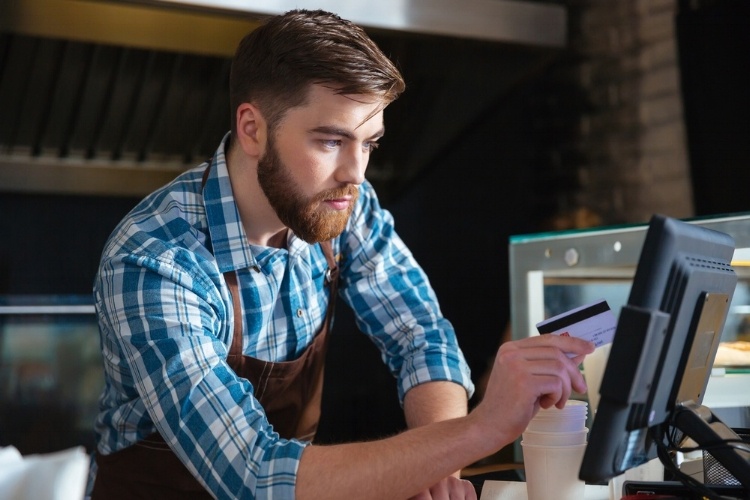 It's tough to get yourself motivated, and it's even tougher to keep other people motivated. Sometimes in the restaurant and retail worlds, we're headed in for a shift when our friends are out on the town or, worse yet, still sleeping. Luckily we have mobile technology with learning tools that are easy to use while increasing employee motivation.
Short content
While initial training sessions can run longer,"micro learning" is an easy and accessible way for businesses to promote continuous learning in ways that are convenient for everyone. New techniques and knowledge that you want your employees to master can be broken up into modules that are as short as 30 seconds and as long as a few minutes. These learning bits are designed to be viewed and reproduced from the point of action, whether it's a sales floor or kitchen line. Trainers and managers can track progress and be notified immediately whether the employee has grasped the concept ,as well as plot their skill aptitude.
Gamification
When the only proof you have of doing your job is your paystub nobody sees, sometimes it's hard to find motivation to do more. Digital accolades for achievements around the office can go a long way with your employees. It doesn't always take much, but recognition for the work you do is important. Kaplan University saw the opportunity to increase engagement with CareerNetwork, their career services platform. They integrated a "quest" system, awarding badges and points to the people that met these challenges. Once students complete the quests, CareerNetwork coaches can provide more effective career counseling.
Social
Allowing people to share their achievements with coworkers creates healthy and fun competition. Sharing will also nourish support and cooperation around the office as employees work together to help one another meet their goals. This type of collaboration can also develop into a substantial communication-based relationship with their manager. Employee recognition from managers can encourage more focus on the job and spark a drive to learn more, which could lead to a promotion. Job search site LinkedIn takes achievements and shares them with your network. Celebrating an anniversary with a company? Just finish a major project? Receive a new marketing certificate? These achievements are small, but they add up, and getting a "like" or message of support is highly motivational.
These simple ways of motivating your employees with mobile learning are easy to implement. Monitor your employees progress and motivate them to seek more with the accolades they deserve. Pretty soon, you'll have a continuous-learning company with high achievers! Download our latest ebook, Power Your Employee Productivity With Performance Support, for more great ways to motivate your workforce!