Pros and Cons of Delivering Employee Training and Development Via iPad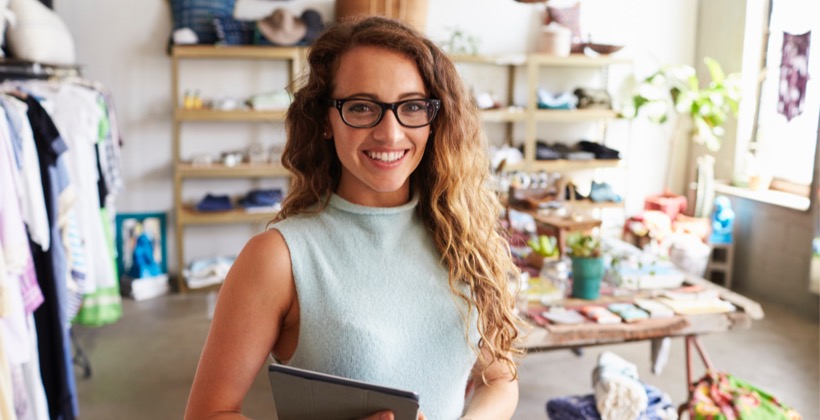 Delivering employee training and development via mobile devices, such as iPads, is fairly common in today's workplace. In technology-driven business culture, employees need to be able to learn when and where they can, without being tied to a desk for hours at a time. In the retail and restaurant space, this is especially critical as employees are very mobile and often need to be trained immediately necessary knowledge in a short time frame. The iPad has become a useful tool for mobile training because it delivers a laptop-like experience on a device that is far more mobile. As with anything, there are pros and cons to using the iPad for your employee training needs. Let's take a look at a few.
Cons
The downfalls of using iPads for employee training and development come in when you consider that they can be expensive, somewhat easily broken, and easily lost. It's hard to think about investing a large sum of money into a training tool that could easily get splashed with hot food, dropped or stepped on, or left in the stock room. However, there are a few ways that the cons of using the iPad for mobile learning can be offset.
Expense - The expense of the iPad can be offset when thinking about long-term cost savings. Having to replace out of date standard computer systems can be much more costly than using an iPad that regularly updates its operating system to stay current. The iPad provides mobility for the learner to learn anytime, anywhere so there is less time lost to training, as employees can be trained on-the-job, while they are working and learning. The iPad is also much less expensive than having to send employees out to participate in off-site training.
Wear and Tear - Like many types of technology, the iPad can be fragile and it's scary to think about breaking that kind of expensive equipment. However, companies like iPort have you covered with device protection options that are designed especially for your kind of working environment. They offer cases that protect your device and charge it wirelessly and that can be mounted on almost any surface, as needed. Investing in the right protection for your device can save you the worry of it getting broken.
Loss - There are great things about the iPad and its mobility, but the downside to mobility is that sometimes things get lost. Whether an employee leaves it in the breakroom or a storage room or accidentally walks out with it, the risk is there. There are several solutions that can be put into place to avoid any fears that come along with the thought of the iPad becoming lost. Making sure your LMS has security features like encryption and remote wiping is an important step to take in making sure data is secure if the iPad were to be stolen or lost. You can also enable the "Find My iPad" feature to help track down a device that has gone astray. Also, many cases and charging solutions have the capability of letting you lock the iPad and charger down to a desk or table to make sure it doesn't get lost.
Pros
The pros offered by the use of mobile learning solutions via the iPad can greatly outweigh the cons. Giving your employees access to training and information when they need it, online or offline, and being able to track employee data and analytics are just a few of the things that mobile learning solutions can offer your company. Download our guide 6 Actionable Ideas to Drive Employee Enablement Through Mobility to gain a better understanding of how and why implementing mobile learning can work for your company.
Just-in-Time Learning - With mobile learning solutions, like the iPad, employees can receive training and information, on demand, when they need it. Whether they need to reference guidelines or have 20 minutes to catch up on mandatory training during a lunch break, mobile solutions give them what they need, when they need it. When Starbucks needed to respond to an immediate need for employee training they were able to do so with the use of iPads and the help of PlayerLync.
Online or Offline - Mobile solutions give you the option of giving your employees access to content online or offline, so no matter where they are everyone can be on the same page.
Track Data - Mobile learning systems are also able to help you track employee data and analytics which helps you better understand what your employees have engaged with and where additional help might be needed.
Using iPads and other mobile devices for employee training may seem like a bit of a risk in regards to expense and wear and tear, but moving toward mobile learning shows your employees that you are embracing technology and considering their learning needs. Moving with technology is a natural part of company evolution in this day and age.