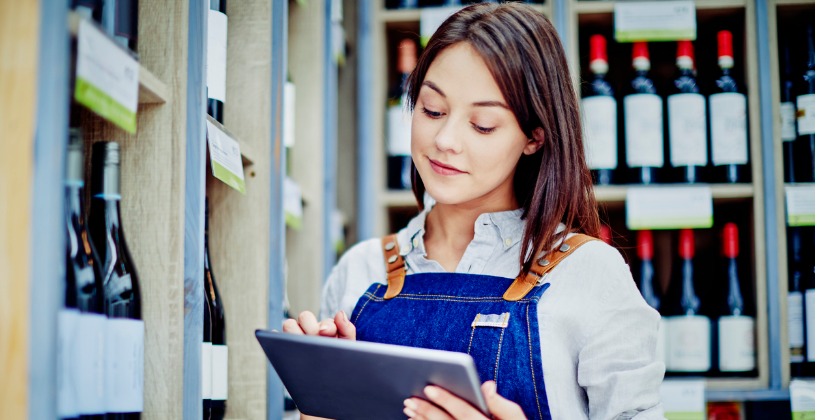 Offering your staff just-in-time training means making learning resources accessible for your staff on demand. The key component that separates just-in-time training from other training formats? Flexibility. Just-in-time training foregoes the old school classroom model in favor of a customizable approach that leaves your team better informed when they need it most.
In this post, we'll examine the four best ways to use just-in-time training to help maximize your staff's efficiency and overall job performance.
Onboarding
Gone are the days of orientation sessions held in front of a blackboard at a set time accompanied by mind-numbing paperwork. Now you can offer your employees the ability to onboard from any device. Just-in-time training offers options compatible with mobile phones, tablets, laptops, or desktop computers. You can use this to onboard your employees quicker. Instead of sitting down for a lesson, employees now can learn by doing. Using just-in-time learning in conjunction with the microlearning method, employees can watch a short video on food prep or checking inventory and put it immediately to practice.
Compliance Training
New team members aren't the only ones who will benefit from a new, flexible training format. Wrangling your entire staff to take corporate-mandated compliance training at the same time is a logistical nightmare. Trying to scheduling multiple sessions is even more complicated. With just-in-time training, your staff can keep up with new compliance matters at their convenience. Whether they are at the restaurant or on the go, they're able to receive the information they need to stay in compliance with all corporate guidelines and safety regulations.
On the Job Customer Service Questions
Picture a busy Saturday night. Your restaurant is packed. One of your servers receives a question from a customer that requires an answer right away, but the shift manager is busy dealing with something else. Wouldn't it be great to have a resource available to all your employees they can access at any time to answer frequently asked questions? Utilizing just-in-time training empowers your employees to seek answers themselves. It improves their decision-making ability by giving them on-demand access to information they need to succeed in their jobs.
Build a Knowledge Center
Even if you have a thorough orientation and training process, your team may need a refresher course on certain aspects of their job performance from time to time. Just-in-time training allows your team access to all restaurant standard operating procedures with the push of a button. You can create a "knowledge center" with every piece of information your employees need to perform their roles. Removing the pressure to memorize every single action allows your team to relax and be in the moment. They can focus on providing excellent customer service and know they have the information resources to fall back on if they need it.
Just-in-time training will make your restaurant more efficient by offering flexible training and job guidance options for your staff. Simply put: to remain competitive in the industry, you have to offer just-in-time training. For some suggestions on how you can use video to optimize your training and operations, check out our eBook New Year, New Technology: 7 Ways to Leverage Video for Training and Operations in 2019.