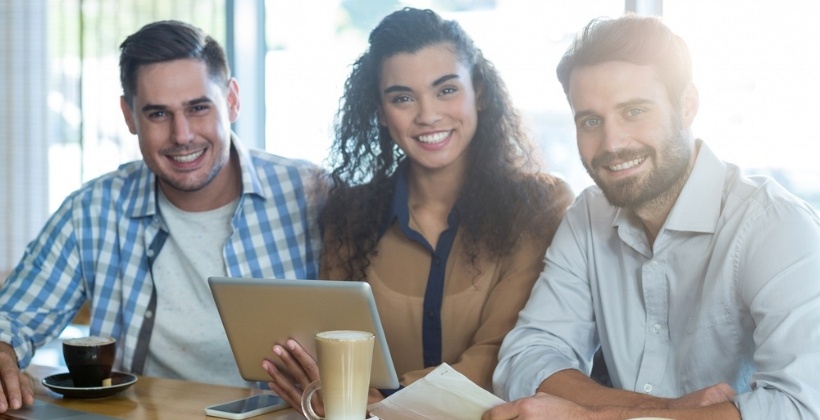 A restaurant can have the best setup in the world, along with a great menu and location, but it will only be as strong as its employees. The staff is the most valuable asset to any restaurant owner, and it is the restaurant manager who is usually the one that is tasked with bringing out the best performance from the staff each night.
With turnover rate so high in the business, it is vital that restaurant managers and employees are being trained properly. Not only can better training lead to less turnover, but it ensures that managers have the ability to handle the new employees who are constantly coming into the restaurant family.
Mobile Training and Interactive Learning
It is not surprising that most people are more comfortable with learning on a mobile device, instead of being asked to load up their computer and read a bunch of text for hours. Not only are mobile learning sites and apps easier for employees to access, but the learning process does not seem so boring or convoluted to them. And while not every employer has easy access to a laptop with internet, everyone these days has a smartphone with a decent data plan!
Paper manuals are from the past, and even desktop-based LMS courses are becoming obsolete. Combining mobile training with physical courses is the way to go for all restaurants, no matter the size and scope.
Customizable Training
There are so many different jobs within a restaurant, and even managers in different types of restaurants do not have the same role. That is why it is so vital for any mobile training experience to be customizable, so it can meet the needs of the restaurant and employee in question.
Self-Paced Learning
With a mobile learning solution, it is much easier for an employee to take their time and get all the courses done. Whether they are being asked to read some text, watch a training video, complete an interactive test to assess what they have learned or engage with some other type of content, it is more natural for them to do so using mobile devices.
All an employee must do is take out their phone and start interacting with the app or site in question. They can complete the training at home on the couch, in bed, while commuting to and from work, or even on their break while at a shift.