Top 5 Restaurant Learning Management Trends for Deskless Employees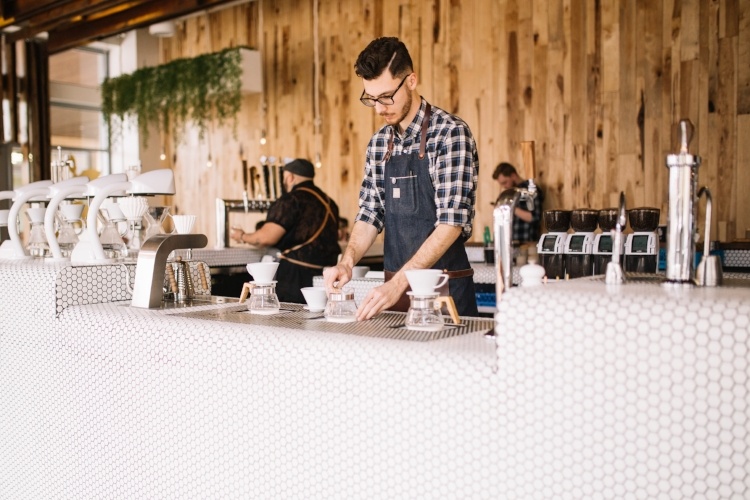 A restaurant is only as strong as the employees who bring it to life. Your staff is one of the most valuable assets that your restaurant can leverage to create quality customer experiences. Staff training has an incredible impact on the stability of the restaurant workplace, especially in an industry with notoriously high turnover rates. According to the Bureau of Labor Statistics, turnover rate in the hospitality segment rose from 66.7 percent in 2014 to 72.1 percent in 2015. Get familiar with these five training trends to best position your restaurant in attracting, training, and retaining top industry professionals.
Moving Away from LMS to More Flexible Options
Not unlike most industries, training practices in the restaurant sector have been deeply impacted by the ever-evolving role that technology plays in our lives. In order to keep up, restaurants are ditching clunky, dated learning management systems (LMS) in favor of combining training software and systems that tailor to the unique needs of the staff (read more our latest eBook: Modernize your Business Operations: Move Beyond the LMS). No need to commit to one system, which is probably not cheap and doesn't allow for flexibility.
Pivot to Mobile, Interactive Learning
Most Millennials, and even Gen Xers, are more comfortable engaging with mobile training solutions than looking up information in texts. Restaurants are retiring paper manuals and turning to the tools that their deskless employees are already so used to using in their everyday lives. Training methods are incorporating more videos and interactive content that can be easily shared and accessed where needed.
Customizable Training
Successful employee training needs to be customizable. Restaurants have greater success training employees when they create unique training courses and content specific to front- and back-of-house roles. Combining several training methods or tailoring the method to the trainee allows for employees to learn in a way that's best for them. The Restaurant Business Startup Guide argues that job shadowing (training by following a lead employee) is great for learning real-world scenarios, but it isn't the right fit for a trainee who might benefit from hands-on training with direct supervision.
Micro Learning Content
Make your training content as easy to digest in the shortest increments as possible. The Nation's Restaurant News highlights how learning has become forever changed with the rise of platforms like YouTube. Your online training videos and instructional content should be direct with little excess, making the training experience brief and memorable.
Tracking and Reporting
Truly enriching staff training now includes aspects of digital tracking and reporting that can easily be shared. The National Restaurant Association notes that managers and trainees benefit from digital reminders about training deadlines and can share instant feedback about progress and areas for growth.
Today's restaurant training environment is a reflection of the needs and values of the employees. A stagnant restaurant LMS platform won't be enough to keep your workforce engaged and continually training. You'll need to combine mobile, interactive learning with easy to digest content and quick tools for evaluation and tracking. Through this level of thoughtful and relevant training, your restaurant will stand a better chance of retaining the people who keep the operation running smoothly.
How are you making better business decisions and keeping your workforce engaged?