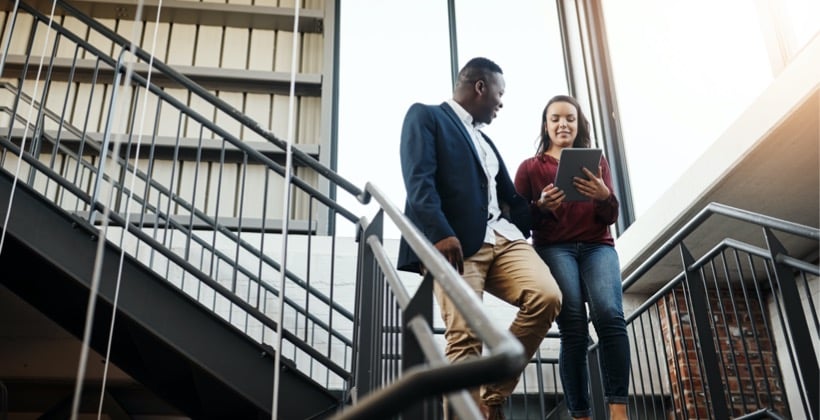 Managers in the hospitality industry face a challenge when retaining employees. Due to poor customer satisfaction and decreased profitability, hospitality managers have the lowest employment rates of any industry. The Bureau of Labor Statistics estimates a whopping rate of 73.8% in annualized employee turnover. Continue reading to discover the best employee retention strategies that will work for your business.
Why Are Employees Leaving?
Staff turnover is an expensive issue. It's costing the hospitality industry thousands of dollars to replace each team member that leaves. First, it is important to understand why individuals are not staying to combat the problem. Here are five primary reasons:
Scheduling - Hotels are open 24 hours every day, and most employees are working around the clock with little time for a break. Additionally, those working full-time can even be "on-call" to work any hour of the day. This creates work-related stress and increases turnover rates.
Lack of Benefits - Companies offering medical insurance, a 401K plan or dental, are going to outshine those that don't. If you are offering great benefits, make sure that it is clear to all employees. Staff members want to get the most out of their employers.
Low Pay - Offer fair wages and create opportunities for bonuses to increase employee retention. Other companies will offer competitive pay.
Lack of Career Opportunities - Cross-training provides an opportunity for job growth. Employees need to feel that their hard work will pay off and gain company recognition. They need to know they can achieve more with your company.
Uncomfortable Working Conditions - Staff members want to feel safe within their work environment. If they are being asked to handle tasks they are not comfortable doing, they will take a new job elsewhere.
Employee Retention Techniques
You can reduce staff turnover and strengthen talent with interactive learning software and flexible training. Keep your team working at its best by consistently applying these techniques. For more techniques get our guide, Find Train Keep - Addressing Challenges in Hospitality Hiring and Retention with Better Technology.
Implement a Mobile Learning Management System (LMS)
If your existing LMS is not up to par, adding an extension can incorporate technology that is up to speed with 2020 training needs. New employee training software offers scalability for all incoming trends. Seek the right solution that includes these modern features:
eLearning content on iPads, tablets, and mobile devices
HD video capabilities
Advanced audio capabilities
Gamification tools
Message boards for social learning
Managerial feedback options
Bring-your-own-device (BYOD) options
There is no reason why an employee must memorize every piece of training content. Having reference materials ready to go on eLearning platforms allows them to get up to speed easily. Next-generation cross-training and eLearning software also minimizes lost workdays and increases efficiency and service across all departments.
Empower Your Employees
Mobile-training is a fantastic opportunity to empower employees. If a new policy on workplace harassment has been developed, let them watch a short video after their shift that covers it. Mobile devices can even be used as reminders to complete a task or training. Implementing modern technology gives employees a chance to learn new tips and techniques. This gives them a chance to cross-train in different departments and grow their job skills. Mobile-training can also be tracked to see who has completed pieces of training and who has not. This can provide a window into who is a valuable employee.
Maintain Communication
Stay in the loop with how your employees are doing through five-minute chats, group text messaging or meetings. Regular communication allows your team to know they can reach out to you for advice or help. Use this opportunity to provide positive and constructive feedback. When your employees stay motivated, customers will have a better experience.
Due to the large amount of turnover in the hospitality industry, it's important that you leverage technology to retain staff members. The right software can easily elevate the onboarding and training process. Get started on the right foot by implementing these strategies.