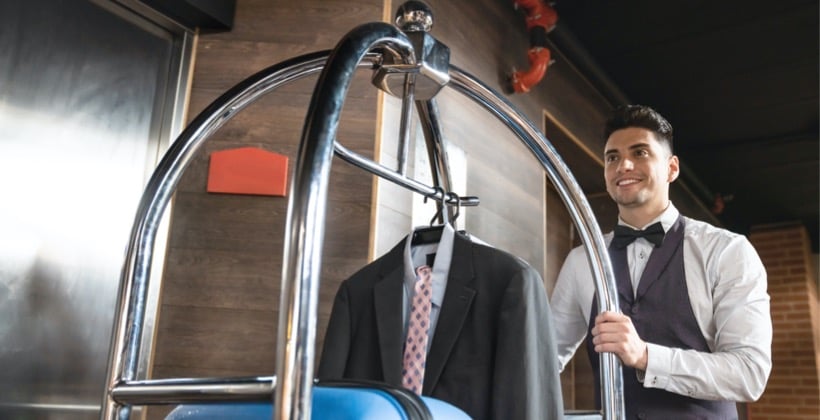 What is one of the biggest problems with employees in the hospitality industry? A huge turnover. According to the Bureau of Labor Statistics, estimated employee turnover in the hotel business is about 74%. That's astronomical. Knowing how to recruit hospitality staff can help reduce the rate tremendously.
Technologies play a vital role in many areas of the hospitality business. They also offer an excellent opportunity to enhance recruiting and retention efforts. Let's find out how.
Power of Potential: Improving the Employee Recruitment Strategy
Technologies have made it easier to find new employees by giving you access to job websites, such as LinkedIn, CareerBuilder, Glassdoor, etc. While you are promoting your services online, you can create a "join our team" webpage. By using the right marketing technologies, it's easy to make the need for new staff highly visible.
Today, you can take advantage of the software to speed up the recruitment process. Different programs can deal with such tasks as:
Candidate tracking
Interview scheduling
Resume parsing
Background screening
Workflow management
And much more
By taking full advantage of the available technologies, you can maximize the chances of finding an ideal employee, who stays onboard. The entire onboarding process can be automated, taking loads of paperwork and lengthy checks out of the picture.
Training Challenges: Tweaking Recruitment in the Hospitality Industry
One of the toughest challenges employers face is training new employees. While you are busy servicing clients and managing existing workers, training a new one can become a burden. Aren't you frustrated when you hear the same question asked over and over again?
New employees feel your struggle and annoyance, which coupled with a complex learning process, turns into a reason to leave.
With the right software, the training challenges can be met in stride. A well-designed program will become your irreplaceable training assistant, helping employees learn as they go without taking up too much of your time.
Training software takes the frustration out of the learning process, giving new employees a valuable resource with answers to all their questions. According to LinkedIn Workforce Learning Report, 94% of employees are ready to stay in the company longer if it invests sufficient effort in helping them learn.
By tweaking the onboarding and training process, you are making your business a sweet spot for new employees. When people know that they can start working almost immediately without the lengthy hiring, training, and onboarding process, your competition for talent is over. You can win every time.
Sticking Together: Best Retention Practices
Even though according to Gartner, the overall intent of employees to stay in their current workplace has increased in 2018, the hospitality industry is yet to battle high turnover rates.
Technology can help employers retain their staff by simplifying and improving communication efforts. When employees see how much they are investing in the company's growth, development, and future, they feel as if they are a true part of it. Leaving something you've invested in can be tough.
By taking advantage of collaboration, training, and planning software, you can help employees see how big their contribution is and how much value it brings to the company.
Technologies play a vital role in the recruitment process. By simplifying the hiring, training, and internal collaboration procedures, you can make your company more attractive for new talent while helping it stay onboard longer. With the right software, it's not a question of how to recruit hospitality staff, it's "when".