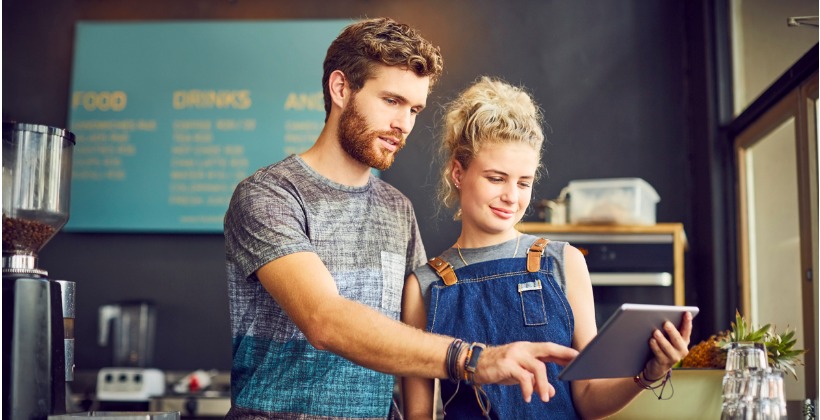 Compliance training is an essential part of keeping your staff informed and performing their roles efficiently and effectively. That's why it's crucial for restaurant managers to implement an engaging compliance training program that takes advantage of new, cutting-edge technology. This will ensure your staff has the information they need which will increase your restaurant's bottom line.
In this post, we'll examine five ways in which creating engaging compliance training will lead to higher profits.
Limit Health Code Violations
A health code violation can devastate a restaurant for several reasons. It can lead to costly fines, particularly for repeat offenders. If the public discovers a violation, it can cause a lack of trust among your customers and a loss of business. If you accrue multiple violations or violations that are serious enough, it can ultimately lead to your business closing.
When your employees are trained properly on how to handle food cleanly and safely, it decreases the likelihood of these violations. This keeps your restaurant operating with the faith of your customers intact.
Improve Staff Conduct
Whether it's sexual harassment or general workplace behavior, your employees' conduct and ability to interact is crucial to a healthy work environment.
Every employee deserves to work in a safe, respectful environment. Training your staff on how to behave in a respectful manner at work will limit disagreements or conflict among your staff. This leaves your workforce feeling more comfortable and better able to perform their roles. This will translate to better job performance, happier customers, and more dollars walking through your front door.
Encourages Staff Consistency
Many restaurants have certain instructions they would like all staff members to follow. It could be a reminder to push a specific special. Or maybe you train them to engage with customers in a specific way meant to upsell or optimize profits.
Your restaurant establishes these guidelines to keep customers more informed and better served. Ensuring all your employees receive these instructions in a clear and engaging manner helps keep staff performance uniform. It also establishes a sense of familiarity with your repeat customers. No matter which server they deal with, they know they'll receive the same great service on every visit.
Hit Your Targets
By encouraging compliance, you improve staff performance which in turn improves the customer experience. This encourages repeat business and improves your restaurant's brand reputation. It will become much easier to hit your restaurant's quarterly profit goals and targets.
Promote a Culture of Professionalism
All the previously listed factors combine to create a culture of professionalism with your staff. By using engaging compliance training programs to communicate with your staff clearly and effectively, you create a solid baseline of expectations. A professional, engaged staff will take more pride in their work and are more likely to comply with all company regulations. This is what makes for the optimal customer experience and increases profits.
Interested in leveraging new and engaging training resources that will keep your staff involved and informed? Check out our free new eBook, "New Year, New Technology: 7 Ways to Leverage Video for Training and Operations in 2019."