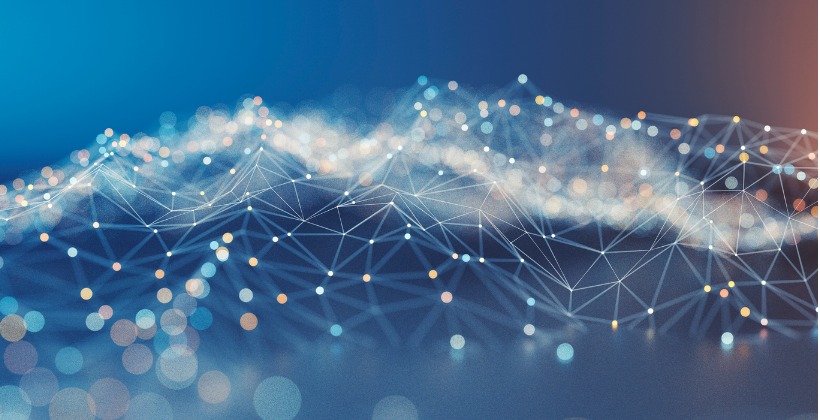 Compliance training equips your staff with the right training and skills to handle regulations and complex scenarios that arise to test them. It also teaches employees how to do their jobs efficiently and safely, but it has the power to do so much more.
Adhering to industry regulations is essential, and most companies prioritize compliance-related training. Employees must understand how something works to know why it matters in the scope of company success, but it should also make employees feel valued, trusted and good at their jobs. With a mix of approaches, employees are more likely to retain the information and feel good about what they do.
1. Know Who You're Speaking To
Knowing your audience is vital, especially in compliance training. Using information about their job experience, education and more, you can skip extraneous information and make the process more meaningful and relevant for employees. Context and creativity are more likely to reach staff, using human language rather than legalities.
2. Use Educational Diversity
Tap into audio, visual and kinesthetic learning styles to accommodate learning differences. Do any employees require special accommodations to receive the information, such as for visual impairment or physical limits? Consider the environment of the staff, and do your best to make them comfortable.
Avoid monotony, and incorporate infographics, images, audio, games, informative videos and discussion. Multiple forms of learning will greatly engage your audience while meeting their preferences and needs. The employees will feel valued and believe that the company truly supports them.
3. Tie Learning to the Real World
Don't limit compliance training to what-ifs. Tie learning to real-world scenarios where employees can contextualize how relevant their training is to their everyday work. Focus on case studies that reflect a day in the life of your business, that reflect your workers' real-life work circumstances that help them connect to these issues in a safe environment.
Storytelling derives from oral history and the passing down of lessons and wisdom through narrative. It motivates and inspires learners through an immersive experience that rouses their emotions.
4. Don't Drown Them in Data
Many companies expect employees to absorb data in a short time period, but the organization, customers and employees are all better served when data is made palatable and therefore retainable. Focus on microlearning, which means breaking down content into bite-sized modules.
You will save time and make it easier for employees to keep up with learning objectives, showing employees that you value their time and need to process information at their own pace. Employees get more time to employ learning in the real world.
5. Mobilize Modern Learning
Mobilize modern learning by automating the process. Distribute relevant content via mobile devices so employees can go back to information as needed. Employees can also manage their learning process by moving through materials at their own pace and diversifying a monotonous workload.
6. Utilize an LMS
An LMS serves as a central data hub to hold competencies, certificates, training records and more, accessible at any time from anywhere as needed. The LMS provides a summary of real-time status, histories and training schedules for every employee. Employees stay on track with data at their fingertips.
7. Measure the Pulse
Just as companies should take the pulse of their work culture, they must also measure feelings around the effectiveness and enjoyment of compliance training. Polls, questionnaires and online surveys allow learners to voice their concerns and share opinions. A third of employees get surveyed once a year, and more than half of employees don't think employers ask the right questions.
Employees need to feel heard and employers only meet their needs by actively listening. Allow workers to identify areas that need improving in current compliance training programs.
8. Nudge Employees
Certain courses necessitate that employees retake the training course after a specific period of time to remain compliant. An LMS allows you to "nudge" employees with gentle automated reminders to renew their certifications on time. This ensures that employees receive appropriate and timely notifications that let them make the most of their time and learning without feeling pressured. Employees will appreciate the reminders and having time to thoughtfully prepare.
9. Use Social Capital
Compliance training can also improve work culture by incorporating a social element. Collaborative learning lets employees come together to enrich their learning by interacting with each other. Solve social and personal problems together in a way that empowers employees to get to know one another. Mix up the usual groups and departments.
Who says that learning can't happen on social media? These platforms encourage information exchange and collaboration.
10. Have Fun
Employees don't usually associate the word "fun" with compliance, but you can change that. Having fun during compliance training allows employees to connect socially and emotionally. Use roleplaying and games to engage in training activities more actively.
Emotion drives attention which enhances retention, and by feeling more connected to the information, employees are more likely to easily recall that information.
Compliance training doesn't have to be boring. Engage employees with diverse approaches, such as honoring different learning styles and using technology dynamically.
For more tips on compliance training and the future of learning and development, check out The Digital Revolution: Impacts of Mobile Learning Software. When employees can access compliance training information and other data at their fingertips, work culture, performance and morale all increase, benefiting both employer and employee.