6 Critical Employee Training Programs For Your Wait Staff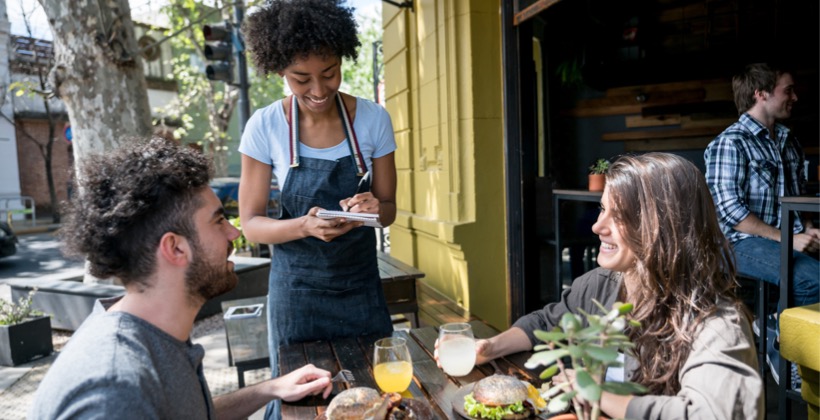 Well-trained wait staff can save your restaurant thousands of dollars, increase brand prominence, and boost your revenue. Sadly, some restaurants don't invest in employee training.
According to research by Ohio State University, 60% of restaurants don't make it to their first anniversary. And the common reasons for the dismal performance are issues that can be managed through proper training. They include:
Bad management
Poor customer service
Sub-par food quality
Lack of accounting skills
So if you want your restaurant to thrive in the highly competitive industry, make sure every staff from the kitchen to the waiters and to the management receive solid training. Where to start?
Here are six highly-recommendable courses for your wait staff.
Food Handler Training
All wait staff should know proper food-handling procedures to guarantee food safety. For instance, they should know how to store specific foods at the required temperatures.
Those who understand food safety can prevent cases of food poisoning and spoilage due to contamination. This will also go a long way in ensuring your restaurant adheres to all food and safety codes.
Customer Service
Your wait employees need to master the art of great customer service to keep customers coming back, and recommending your restaurant to workmates, family, and friends. Keep in mind that customers go to restaurants where they get great food, outstanding service, and a pleasant environment.
Superb customer service, therefore, plays a critical role in customer satisfaction. A well-trained wait staff, for example, speaks to customers courteously and offers them a special service. Such clients retain fond memories of your restaurant and are more likely to come back and recommend your establishment.
Allergen Training
Food allergies are common, and it's important for your employees to be aware of allergens and associated problems. According to Michigan State University, over 15 million people have food allergies.
Your wait staff should, therefore, know how to handle customers with food allergies. For example, they should serve food that's specifically prepared for a customer with food allergy. It's equally important for them to take note of common ingredients that contain the allergens.
ANSI Food Protection Manager Certification
Food safety is important to your customers, your employees, and your brand. When your employees have ANSI Food Protection Manager Certification, it assures your customers of food safety, competence, reliability, and professionalism. That can boost your brand and encourage consistent customer experience.
The course imparts your staff with much-needed knowledge, skills, and aptitudes to manage safe storage, service, and food preparation in the workplace.
Quality And Consistency
A good training program should cover quality standards. It reminds your staff of your restaurant's principles, procedures and policies to make sure they reliably fulfill their duties.
For instance, well-trained waiters can handle food correctly and serve customers courteously. Customers will come back when they see your restaurant maintains its high-quality standards consistently.
Smooth Operations
Seamless operations are an asset to your establishment. Smooth operations training programs offer your employees accurate specifications of their duties and responsibilities. That facilitates the harmonious relationship between them and encourages teamwork.
Your staff will work well with one another and fulfill their interrelated duties without a hitch. In restaurants that run smoothly, customers receive food on time, chefs prepare food as expected, and waiters serve customers courteously.
Make The Most Of Your Training Courses With LMS
Including your training programs and materials in an LMS library can help you gauge the progress, performance, and achievements of your employees using the analytics capabilities of the LMS.
In addition, your staff will be able to revisit the course materials whenever they want to. Knowledge can enhance customer experience and satisfaction, increase your brand prominence, and boost your profits. Invest in learning management software today and ditch that paper binder!