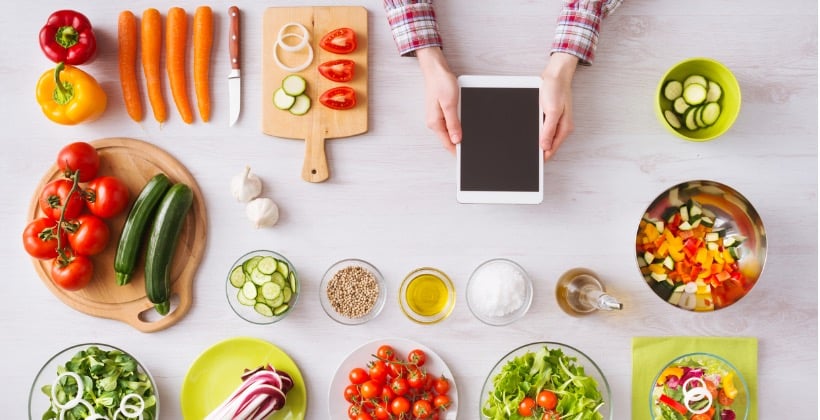 The practice of an all-day training program for restaurant employees that takes place in a room full of student desks is over. Using brochures, training manuals, and PowerPoint to educate your work team is no longer necessary. The video approach is now the name of the game. Our video designed for performance support is built around the fact that it is mobile. This means that not only is a classroom or customer-less restaurant venue not necessary to onboard new staff, but also potential employees can have training videos seamlessly distributed with a click of a button to hundreds of locations, compressed to a reasonable size, and stored locally on the end users' iPad for use with or without video.
Does Video Training Work?
In the American Journal of Distance Education, Hee Jun Choi, and Scott D. Johnson compared learners' retention, comprehension, and motivation by examining their perceptions of video-based instruction vs. traditional test-based instruction. The study was The Effect of Context-Based Video Instruction on Learning and Motivation. The learners' motivation, regarding paying attention to the lesson, was better when video-based instruction was used. The students also remembered more of the information which they were taught than they did when using the traditional text-based information.
Nipan Maniar of the University of Portsmouth, UK, noted in his research entitled The Effect of Mobile Phone Screen Size on Video-Based Learning, that regardless of the screen size of a mobile device, students tend to have a favorable overall opinion of the mobile learning experience.
Benefits of Mobile Video Training Programs
Using video for performance support when training new restaurant employees is an improvement you need to add to your HR toolkit for the following reasons:
One-on-one training can be very

costly.

Retention is improved.

Employees can learn while

on-the-go.

Soon virtual reality and other innovations and technologies will be used in the creation of video for performance support.

Mobile learning speeds up the onboarding process (another money-saving advantage).

The course-work is always available. Workers can refer back to any portion of the original training.

The workload for store operations executives will be streamlined and will allow them more time for focusing on data, improvements, and monitoring changes.
Download the guide How to Maintain Brand Consistency While Growing Your Restaurant
The Society for Human Resource and Management (SHRM) says microlearning is one way to make teaching and delivering content for learning into an around-the-clock experience. Heide Abelli, vice-president of leadership and business skills at a well-known e-learning company, says:
Employers need to offer learning-on-demand so that employees can access it even when they are walking between meetings [with] their mobile device in their hands. When you take somebody out of their work context and put them in a classroom [with] an instructor in front of them ... you've taken them completely out of the context of addressing a challenge they want or need to learn how to handle.
Solutions
Here at PlayerLync, we have the answers for your business' training and retention. We specialize in:
Digitized Operations and Processes

Fast Creation and Publishing of Content

Improving Operational Performance

Retaining and Developing Employees

Speedy Accessing of Information

Communicating with Deskless Employees

Retaining and Developing Employees
Let us assist you in setting up the type of digital learning process you are looking for to improve your employees' performance. Check out our guide "Maintaining Brand Consistency While Growing Your Restaurant" to learn more.