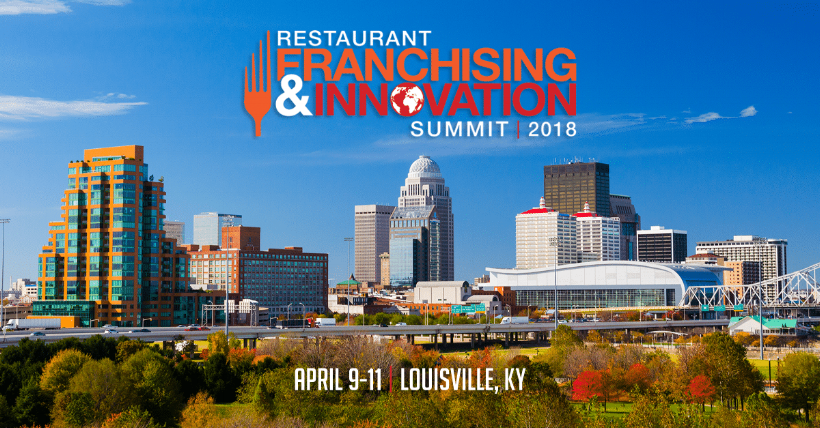 The Restaurant Franchising & Innovation Summit (RFIS), which took place in April of this year at Louisville, Kentucky, was dedicated to assisting restaurant franchisers and franchisees to "embrace innovation throughout their operations." The fastest-growing and most flourishing chains are continually looking for the next new idea, including technology, new menu options, unique marketing tactics, new training programs, and more.
The summit, as always, allowed attendees to hear from leading brand executives, gain insight, and receive inspiration that will keep them on the progressive path in every part of their businesses' growth goals. Some of the key ideas that were shared at the summit are well worth sharing.
Freshii, CEO Matthew Corrin
Corrin's idea for building a chain of franchises that would feed people in a way that would allow them to live healthier and longer lives came to him when he just could not eat another greasy, calorie-laden sandwich. Included in his projections for his real food deli-type fast-food chain were his beliefs that:
The "triple bottom line" is people, profit, and the planet.

Franchises should tap into the "new consumer mindset."

Everyone must become inspired to "rethink their approach to business, risk, and opportunity."
Jimboy's, CEO Bob Anderson
In his position of representing a small chain, Bob Anderson explained that his business prototype includes extracting the most value from vendors. He added that one of his company's goals is to ensure that vendors are aligned with Jimboy's core values. In other words, said Anderson, we want vendors to care about Jimboy's success as much as those who are part of the franchise do. In return, he and his employees and franchisees care about the vendors' businesses, as well.
PlayerLync, Head of Customer Success Peter McLaughlin
Yes, Playerlync was invited to sponsor a panel at the summit this year, and our topic was "Is Your Culture Making Your Leadership Quit?" During the session we discussed:
Tips for creating employee loyalty and retention

How to upgrade recruiting, training and onboarding processes by incorporating digital mediums

How to recognize and prevent sources of monetary, reputational and company culture losses
Click here to watch the video!
Kentucky Fried Chicken (KFC), Director of Brand Communications George Felix
George's job at KFC consists of overseeing every customer-facing perspective of this brand. His responsibilities include merchandising, menu boards, employee uniforms, television advertising, digital marketing, and social media. Felix, a 2014 member of Advertising Age's 40 Under 40 list, was the idea man behind the "re-Colonization" of KFC. The suggestions he made at the summit included:
The admonishment to not shy away from being a little weird. Having a revolving cast of well-known celebrities play Colonel Sanders in TV ads has given the brand a resurgence.

A quote from KFC US President Jason Marker, who said:
First getting the basics right gives the chain the ability to "generate a lot more innovation," and "there's some exciting innovation coming."
Try "distinctive and disruptive advertising and positioning."
The RFIS is powering franchise growth through technology and leadership, according to its website, its goals are tied into:
Franchise development

Supply chain demand

In-store technology

Customer engagement

Marketing and branding

Franchise financing
Attending the RFIS allows administrators, franchise owners, and franchisees to learn how leading brands have achieved their success and how they can assimilate these ideas. The inspiration alone is a powerful tool for progress.