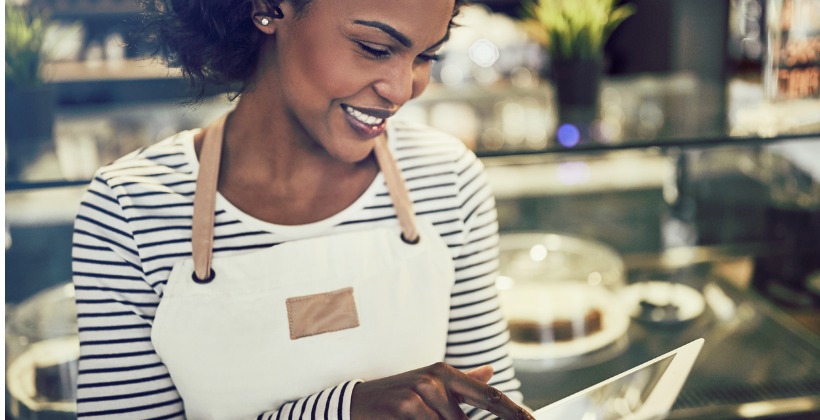 "When you satisfy your clients, they will satisfy your business." - Awolumate Samuel
Your staff is the face of your company. The way they interact with customers is the way your brand will be perceived. Poorly trained staff are unable to do their jobs with confidence which leads to an inadequate work environment and the loss of customers.
To train your team properly, you need to find a modern learning software, also known as a LMS (learning management system), that gives you an edge over the competition or you will fall behind in the ever-evolving market.
There are a ton of options in the market for a learning management system. To help you find the right one, we have put together 4 features to look for before choosing an LMS for your company. These features will enhance employee engagement and leave you with a well-trained workforce:
1. Digitization
Training your staff using material printed on paper is a significant handicap. The material cannot be interactive and remains dull and bland for the most part. Additionally, printing costs and the impact it has on the environment are the main reasons why modern companies prefer to train their staff with digital material. The government of The UK reported between £1.7 billion and £1.8 billion ($2.16 billion and $2.28 billion) in estimated savings annually by going digital. Additionally, most of the other advanced features that you should look for are dependent on the LMS being completely digital. It is also a major advantage if it has a mobile responsive design. This means the software can work on almost any device and you aren't restricted to a computer.
2. Ease of use
To bolster employee engagement, your updates must be consistent and timely. The right people must get the right information at the right time. That is why you cannot depend on your IT department for every update. The LMS you choose must be easy enough that you can drag and drop all of the files to specific folders for specific people to receive them. Different categories of employees must have their own folders so that you don't need to send all of the material to each manager one by one, for example.
3. Automation
If you put the task of always refreshing to see if there's new content available upon your employees, someone is bound to forget. That is why a modern LMS will have their devices sync automatically even if they are asleep. That way nobody misses any important material. A handy feature is that if a person has received the material but has forgotten to view it, you can remind them with just one tap. Then when they view it, you are notified.
4. Video Training
To train your staff using video is an extremely effective method because it stimulates visual and auditory receptors. It is much more engaging than reading the material and you can hold the attention of your staff for a longer period of time. However, the video must be available securely offline so that it doesn't put a strain on the network. There's a reason why 87% of online marketers use video content, it works! Check out our new guide: New Year, New Technology: 7 ways to Leverage Video for Training and Operations in 2019.
PlayerLync is the LMS of choice for organizations just beginning to grow their brands as well as leading restaurants, retail stores & hospitality groups. Mobility, digital forms, content distribution, and daily performance management all conveniently packed into a single solution enables PlayerLync to modernize training and store operations for leading enterprises like Chipotle, Red Robin, Blaze Pizza, Starbucks, Modern Market and many more.