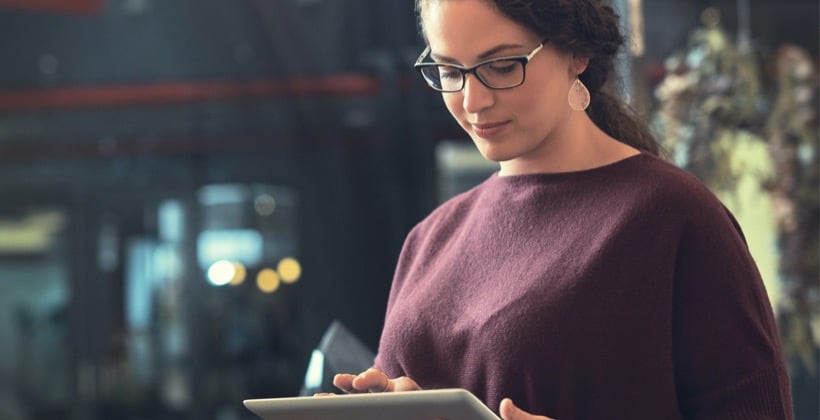 The hospitality industry is "go, go go" with new things happening and new changes implemented all the time. The employees that excel in this industry are friendly, quick thinkers, and enjoy the excitement of the ever-changing industry. This, along with flexible hours and the potential for great tips and pay, tends to attract college students, travelers, and other types of people that don't plan on sticking around longer than a year or two at most after being hired. Employee retention is an issue that hotel and restaurant managers are all too familiar with in virtually every type of business in the industry.
Mobile Learning Management Systems to the Rescue
Okay, it's not a magical solution to every problem, but a mobile LMS does improve employee retention by giving managers new ways to help employees that are always on the move get the training they need and the updates they need later. This is imperative to employee retention! Often, employees will join a new hotel or restaurant with enthusiasm but can't keep up with the employee meetings and trainings whenever promotions or new items are introduced. A mobile LMS changes that by giving more flexibility and more accountability to employees to get things done when they can.
Why Accountability Matters
This word "accountability" can seem a bit negative and it's associated with some negative things on occasion. However, with the right language and understanding, accountability can be used to empower employees.
Anyone can give a pep talk at the beginning of a shift. Anyone can make announcements about new training or learning promotions. Using a mobile LMS to make the employee accountable for getting the learning done themselves gives them a sense of accomplishment when they finish it.
Add a small incentive for employees to complete new training such as a free dinner or a small gift card to a local coffee shop for the first few people to complete training.
Create friendly competition by monitoring cumulative progress. Use a visual chart in the employee break room or something within your mobile LMS that shows employees who have taken initiative to complete training quickly.
Accountability also gives employees a reason to ask for help if they can't navigate the learning management system or they can't access it on their mobile device. This way, you can provide a space and time for them to complete training. Without any accountability, employees facing these challenges may not feel they have a reason to make the extra effort to do a training through a mobile LMS.
Other Challenges
There are several reasons Why a Mobile-First (vs. a Mobile-Responsive) Training Strategy Wins Every Time. The average mobile LMS doesn't address many of the issues that come up when managers switch to new technology such as training employees to use the system, portability and making sure the system updates automatically. These challenges can cause managers to need extra personnel and money to use the LMS effectively. A mobile-first training strategy addresses these challenges in new ways so that managers using it don't have to worry about spending extra money or working extra hours to make the system work. In the end, employee retention is improved across the board, everyone is more efficient, and your employees and managers have the tools they need to continue seamlessly operating with new technology