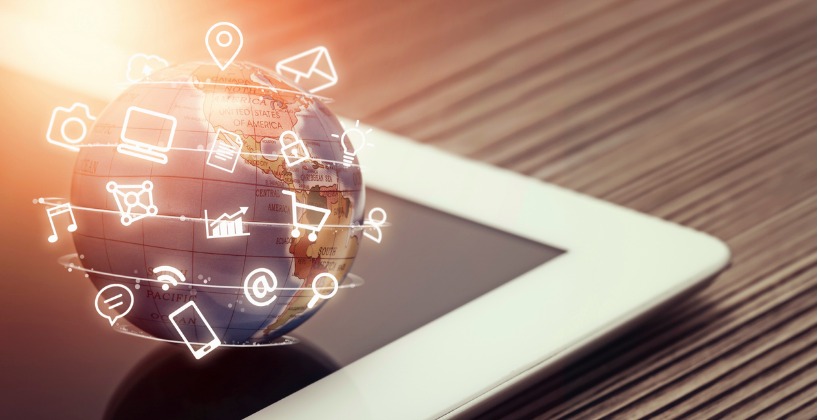 Data is fantastic, but putting that information to work in the most active areas and with predictive capabilities is another thing altogether. Machine learning is a method of analyzing data that automates analytical model building and is a critical sub-area of artificial intelligence that allows computers to learn on their own without straightforward programming.
The recent McKinsey research discovered that:
U.S. retailer supply chain operations who have adopted data and analytics have seen up to a 19 percent increase in operating margin over the last five years.
Engineers tell a computer what needs to be done, in the traditional programming world. Now the engineer teaches a computer what to do. With more new information, the computer programs change, learn, and develop more accurate decisions. The process is called "machine learning." Retailers have taken advantage of machine learning in several practical and innovative ways.
1. Predicting Buyer Behavior
Retailers can predict what a customer may want to purchase by collecting data on the products the buyer picks up, tries on, or the product with which the buyer engages. Based on machine learning principles, the actions of both employees and shoppers are identifiable, such as bending, reaching, and whether the customer is using a cart, a bag, a basket, and more. A Harvard Business School article says the predictive commerce era is upon us.
In 2015, Deloitte Insights reported the use of analytics in HR. Businesses began to put collected data, in most Enterprise Resource Planning (ERP) systems and learning platforms. Training can then be customized to meet the needs of high-quality employees found by using analytics.
2. More Personalized Shopping Experiences
A study from Infosys showed that 59 percent of shoppers who have experienced personalization say it has noticeably influenced their purchasing. Of the retailers surveyed, 96 percent believe that personalization influences what consumers buy. Ninety-two percent of retailers noted that consistency across their brand's engagement points affects customer's loyalty. Now retailers and their employees can personalize a product based on data about each consumer's interests, buying history, and targeted in-store layouts and promotions.
Generating in-store excitement keeps customers interested. Some of the digitized diversions, paired with in-person experiences, make the fun even more enticing. Training employees, therefore, will likely include teaching employees how to interact with customers in creative and unique ways.
3. Online and Offline Machine Learning Experiences
Online stores already have the advantage of being capable of detecting every move and behavior of their online shoppers. Now, offline retail establishments will start accumulating tracking sensors; cameras that detect walking patterns and the direction of their customers' gazes; cameras that record demographic differences between retail locations; AI systems to recognize patterns in financial, marketing, and visual data and suggest actions or promotions, along with detecting suspicious behavior.

4. Optimizing Data
Machine learning can maximize:
Pricing strategy
Inventory planning
Delivery routes
Sales and customer service forecasting
Website customization
Segmentation of prospective customers based on previous behavior
All of these examples can increase the bottom line and assist employees by making their jobs more constructive and satisfying. Automated processes can lead to:
Employee engagement
Improved productivity and efficiency
Better customer service
Mitigated compliance risks
Bring-Your-Own-Device (BYOD) programs for time and attendance processes
Improved manager-to-employee communications
5. Six Real-World Machine Learning Examples
Target analyzed shopper data and was able to predict which customers were likely to be pregnant.
Walmart has developed a facial recognition software that can recognize the frustration level of customers at the checkout locations. This discovery triggers the alert for a customer service rep to speak with the shopper.
North Face outdoor clothing company uses artificial intelligence to offer website users a personalized shopping experience called "Shop with IBM Watson." It allows shoppers to find the most relevant products for them.
At Alibaba, the Chinese e-commerce platform, customers can order online or shop in-store (at Alibaba-backed HEMA grocery store), scan barcodes, pay through their application and receive free delivery for their in-store products. This ability brings big data to the offline retail world so merchants can learn the bigger sales picture.
Fifty-five percent of Amazon's sales depend on machine learning recommendations.
Netflix uses machine learning to know how its users watch and purchase film and television content. Netflix executives say the insights save the company $1 billion annually.
The number of problems solved by providing the correct training data to the proper learning algorithms is incredible. And it must be remembered that you can only obtain accurate outcomes if you are using excellent data. When new staff members can hit the ground running by leveraging eLearning tools, everyone in the company benefits.
For more information on employee training trends, checkout PlayerLync's free guide, The Digital Revolution - Impacts of Modern Learning Software on Generation Z Employees.