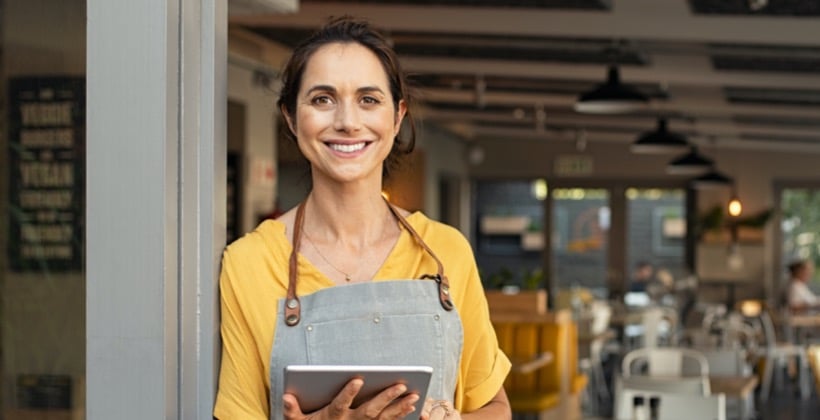 The world as we know it has changed dramatically. With each new day comes new statistics, new precautions, and policies amid COVID-19 concerns.
While public health is certainly the top priority, many questions remain. With information coming rapidly and from several different sources, it can easily become overwhelming. At PlayerLync, we're adjusting to a new normal too, but our focus remains being a reliable part of your team. To that end, we've put together a list of the top resources on COVID-19 for retailers and restaurants.
COVID-19 Resources
Interim Guidance for Businesses and Employers
This site offers practical information on how to prepare for and respond to the impacts of COVID-19.
SBA: Disaster-assistance loans for small businesses
The SBA's Economic Injury Disaster Loans offers small businesses impacted by COVID-19 assistance of up to $2 million.
OSHA Guidance on Preparing Workplaces for COVID-19
OSHA's recommendations are provided in addition to mandated health and safety protocols.
Environmental cleaning and disinfection recommendations
With so many unknowns about the coronavirus, this guide explains what and how facilities of all different types should be cleaning.
Restaurant-Specific COVID-19 Resources
Best practices from federal agencies, guide by National Restaurant Association & ServSafe
An Employee ha COVID-19. Should You Close Your Restaurant?
Recommendations for 3 Restaurant Business experts and guidance from the CDC
Free COVID-19 Training Resources by Restaurant Playbooks
Free access to videos, customized checklists & mircrolearning for Foodservice Operators
Is Your Restaurant Liable if Workers Test Positive for COVID-19?
This article talks through coronavirus and worker's compensation insurance as well as business interruption/supply chain issues.
ServSafe Large Poster for Download: Coronavirus
5 best practice tips for employee training on Covid-19 or Coronavirus from the WHO and OSHA to be prominently displayed throughout the workplace.
4 Tools to Help Restaurants Combat the Effects of Coronavirus
An in-depth article from Nation's Restaurant News , this post highlights "tech-forward tools" to improve restaurant sanitation methods.
Food Safety Focus blog: Coronavirus
This blog aims to answer the question, "What can we do?" with several additional up-to-the-minute resources.
COVID-19 What You Need to Know - Free Rise Course from Articulate
This is a free learning course from Articulate on COVID-19
ServSafe - Bilingual Hand Washing Fact Sheet
This is a great hand washing resource in English and Spanish
Retailer-Specific COVID-19 Resources
State-specific retailer resources for COVID-19
This information is provided by state governments and is updated regularly, but note that as the situation is evolving rapidly, some of it may be out-of-date.
Blanket recommendations by local governments are crippling the retail industry. This offers excellent talking points for local and state officials.
You already have too much on your plate and the truth is, it may continue to get piled on for awhile yet. PlayerLync is here for you. If you have any questions about some of the resources available to you, or if there's anything else we can help you sort out, give us a call at (866) 797-5678 or contact us online today. Stay safe out there, friends.