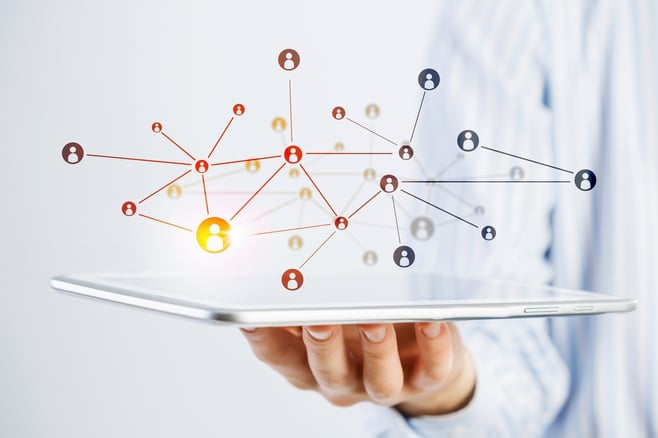 A 2014 survey conducted by Osterman Research showed that 43% of enterprise employees have accessed sensitive corporate data on their personal device while on an unsecured public network. It also found that 10% of the respondents didn't have a password or PIN enabled on their device. For anyone in IT, this survey is the stuff of nightmares.
What the survey does highlight is the importance of securing your intellectual property on any device.
People are human. No matter how many cyber security trainings you offer employees, someone is invariably going to click that link on the phishing email and then you're in hot water. Some steps that IT can take to minimize the problems caused by everyday employees are as follows:
Configure Mobile Devices to Increase Security
The IT department is the front line of defense when it comes to protecting mobile devices from security risks.
Whether it's a tablet or a phone, before you hand a company mobile device over to an employee, make sure it's an encrypted device. Require employees to set a PIN or password that's more than four digits and enable the biometric features if the device can be unlocked using a fingerprint.
Limit the types of third party apps that employees can install on their work devices by requiring a password to install apps and disable automatic connections to open WiFi hotspots to avoid inadvertent use of an unsecured network.
Lastly, always have a Mobile Device Management system installed. MDM allows the device to be erased remotely should the it be lost or stolen. Most MDM software also allows advanced device tracking and configuration so you can set up and secure your devices beyond the basic OS options.
Keep the Information Localized
Between AirDrop, unencrypted USB drives, and the numerous other ways for people to share documents and files online, it's pretty easy to see how your sensitive information could be vulnerable. Using a centralized content management system for all of your proprietary information reduces the risk of your files being shared with the wrong person, or even stolen.
A centralized system will allow management to share files with employees, host internal videos, and keep communication within the digital "walls" of the company without putting anything at risk.
Test the Security of Your System
Pull out your cloak and dagger because the best way to protect your sensitive information is to think like a hacker. Test the ways you could possibly break into your company's secure system. You can even hire a third-party firm to probe for weaknesses.
Training your employees about the importance of cyber security and the best practices for using their company mobile devices is a great foundation, but by implementing these technical features along with training, you protect your proprietary information even more.
For more information about how to go mobile with your training and operations with out a security concern, check out our latest eBook: 13 Step Guide To Launching A Mobile Training Program