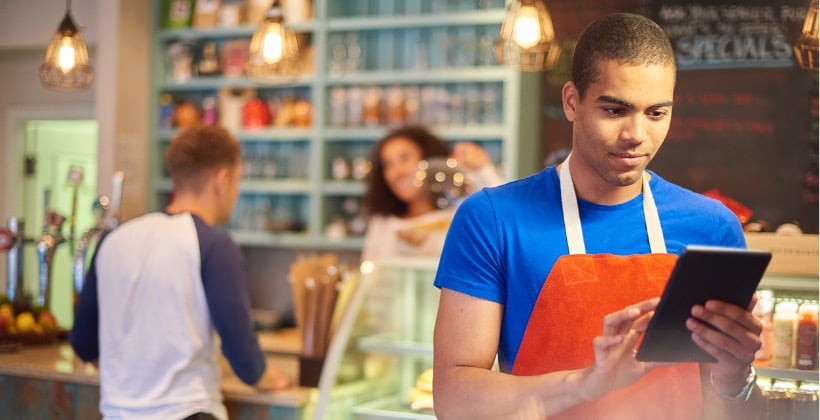 Microlearning is an emerging, highly focused form of learning in which educational material is delivered in small, targeted doses. It is particularly useful in businesses and organizations where frequent updates on critical information or add-on skills are required. By design, it enables learners to quickly close skill gaps or absorb best-practice updates. It works wonderfully with an already talented and motivated staff.
In almost all cases it is done online, through videos, short passages, quizzes and other electronic formats. It developed out of a need for organizations to minimize the downtime and costs of having staff attend long courses in away-from-the-office locations. It fits beautifully into the structure and pace of the electronic workplace.
Benefits of Microlearning
Microlearning is ideal for the modern workforce where critical information changes are common, making it hard for people to stay abreast of what they need to know. Fortunately, a networked organization is an ideal environment for this style of education, where computing resources are freely available and workers can access the learning modules when they are ready to learn. Academic studies have documented the benefits of this type of learning.
Here are the main benefits:
Immediate Results. Quick results are often achieved. The courses are designed to be short and to-the-point. Just-in-time learning is the norm and one of the main benefits of this style of learning, according to the eLearning Industry.
Budget Friendly. Organizations don't have to pay for several days or weeks of coursework. Learning modules are inexpensive to prepare and use.

Easily Tagged and Archived. Online micro-courses are easily categorized, tagged and stored, rendering them available for new students or as refresher material as time goes on.
Diverse Module Formats. With the plethora of computer design apps available today, micro-courses can be built and delivered in a wide variety of styles and types.
Fits into a Fast-Paced Work-Style. The modern workplace can be hectic, with multitasking the norm in many settings. Modules can be accessed on demand, meaning people can access the course material as their schedules permit.

Are there any Disadvantages?
Microlearning has proven effective for many applications in different organizational settings. Are there any disadvantages to it? Sources indicate that the following areas may need to be looked at as follow-ups for micro-learners:
Not Enough Research? Because the learning is delivered in bite-sized nuggets, there is a real possibility that some subjects may not be covered in enough depth.
Fragmented Learning? Because of the small and targeted learning portions, information about complex topics may be presented to the learner in a fragmented fashion.

Potential for Confusion. In some cases, confusion can arise if there is too much fragmentation or if not enough background information is presented.
Attention Span Deficits. People generally complete modules privately at their workstations. They may be prone to on-the-job multitasking, which may mute the effectiveness of the learning if they are engaged in other tasks simultaneously.
Restaurants and other retail business, with their typically high percentages of younger, computer-savvy employees, are particularly moving toward microlearning training solutions for their staffs, according to our recent article: Top 5 Training Trends for Restaurant & the Deskless Employee. They are "retiring" paper manuals and class training session in favor of using the tools that tier employees already know, use and love in their lives. For more information on modernizing your learning system down load our guide: 10 Reasons to Leverage a Modern Learning System!