How to Evaluate a Restaurant Training Program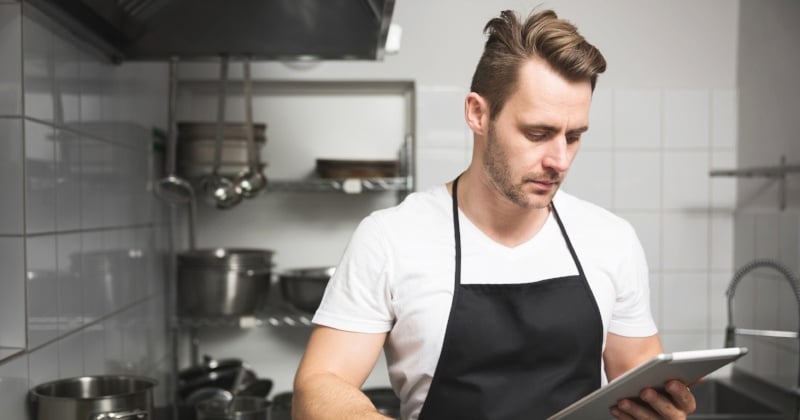 In 2024, the restaurant industry is projected to offer an impressive 15.7 million job opportunities. However, this number comes with its challenges, as turnover rates are soaring. This means that more than 15.7 million individuals will fill these positions due to the high turnover rate. In fact, the overall turnover rate in the QSR industry increased by 14 percent since 2019, reaching nearly 120 percent in 2021.
Given the high turnover rate, it is crucial for restaurant training programs to have a significant impact. These programs should not only maximize employee productivity before they decide to leave but also foster a sense of engagement to reduce the likelihood of employees leaving in the first place. Companies looking to revamp their training strategies must carefully select the most effective approach, particularly if they are incorporating new technologies to teach essential skills. To assist in evaluating restaurant training programs, here are some key questions to consider:
Is the Training Solution Mobile?
The heart of a restaurant beats in its kitchen, at the registers, and in the bustling dining room. It only makes sense that restaurant training programs should immerse employees in these dynamic environments, rather than confining them to the back of the house. The rise of mobile learning technology has brought about a crucial shift in training approaches. Consider the sleek and user-friendly tablets like the iPad. These devices can easily be carried into the kitchen, allowing employees to learn and practice their skills right where they will apply them. The impact is immediate, and the training becomes a hands-on experience that truly prepares employees for the fast-paced restaurant world.
Does the Restaurant Training Program Support Video?
As technology continues to advance, traditional printed training manuals are quickly becoming a thing of the past. They simply can't compare to the power and effectiveness of video content. Restaurant training programs that incorporate video and distribute it through tablets offer a significant advantage in terms of learning speed and subsequent productivity. For instance, imagine a cook learning how to prepare a new dish. With a tablet in hand, they can watch a video right in the kitchen, following along with the instructions, pausing and rewinding as needed to ensure they're getting it right. No other training approach can provide this level of immediacy and effectiveness.
Can Training Materials be Accessed Offline?
Having video and other content readily available on tablets is certainly beneficial, but it becomes less helpful if it is not easily accessible. Relying on a constant WiFi connection may seem like the solution, but the reality is that streaming videos and downloading large files can significantly impact the bandwidth needed for other essential restaurant functions, such as operating registers, managing online orders, and providing customer internet access. To address this challenge, the best training solutions allow for offline access, where content is automatically downloaded to tablets when received from corporate or other sources. Additionally, these solutions utilize automatic video compression optimized for tablets like the iPad, ensuring that content takes up less space and is delivered more quickly to the devices.
Will Restaurant Employees Be Enthusiastic?
Restaurant training programs are only effective if employees engage and respond positively to the process. However, with certain methods, employees may not fully participate. This is where tablet-based solutions come into play, offering employees the opportunity to learn new skills using technology they are already comfortable with and enjoy. As a result, training becomes an interesting and seamless part of their job, rather than a tedious task. When employees are genuinely interested and engaged in their training, they are more likely to stay with the company, ultimately boosting productivity and positively impacting the company's bottom line.
What are your thoughts on the essential considerations when evaluating a restaurant training program?