Corporate Communications Strategy: Why Retail Stores Should Adopt Mobile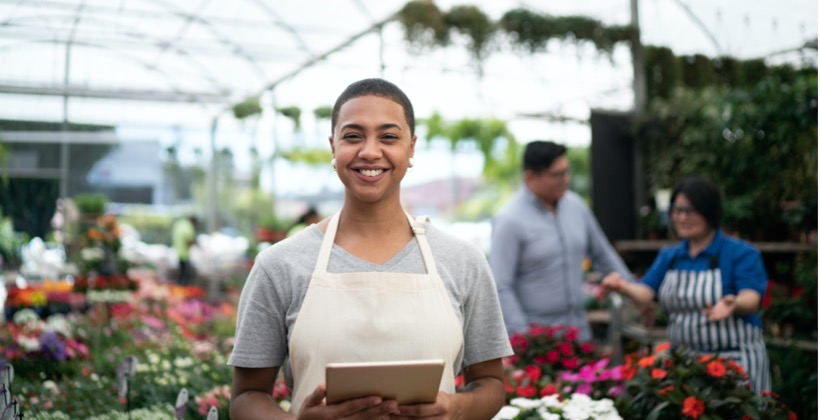 In a consumer-driven industry like retail, how you communicate with your employees has a significant impact on your business. But many retail managers don't give a corporate communications strategy the attention it deserves. And as a result, companies are losing hundreds to millions of dollars every year.
The retail industry employs about 29 million Americans. And according to the Society for Human Resource Management (SHRM), companies with more than 100,000 employees lose up to $62.4 million every year due to poor internal communication. And those with 100 employees lose an average of $420,000 annually. And it's easy to see how.
Real-Life Example: Kate
Kate is a temp worker at a retail store. She majorly works over the weekends. In her free time, she rarely thinks about her job. She's busy with school and family life. One Saturday, she arrives at work. A customer asks if the winter promotion had started, and if so, where he can find the products on offer. Kate has no clue.
This is a common problem in retail that can wreak havoc. The customer will not be impressed. They will probably walk away thinking that your employees are untrained, uninformed, or unprofessional. And most of them might never look back. But this doesn't have to happen in your store.
A growing number of retail stores are redefining how they communicate with frontline employees. They're adopting mobile-driven strategies. So if you don't want your store to be left behind, act now. And this is why.
Corporate Communications Strategy Impact Your Customers Directly
Internal communication in most retail stores follows a top-down approach. Information is shared with each store via email to managers who work from offices and have computers.
Since all store employees will not be present, the information will then be shared further via word of mouth, noticeboards, grapevine, and in between shifts. This leaves out people like Kate. It also causes delays and is prone to distortion.
Ill-informed employees can harm your customer experience. And in today's highly competitive market, that one mistake is all a customer needs to leave your store and move directly to your competition.
Engage Frontline Employees
Frontline employees are the heart of every retail outlet. They closely interact with your customers and therefore have a huge effect on their satisfaction. But, shockingly, many retail outlets have a higher number of disengaged workers than in other sectors.
The link between employee engagement and internal communication is indisputable. A study published in the Journal of Public Relations Research shows that companies can increase engagement by improving information flow and offering ongoing feedback to their employees about corporate and individual issues.
Communication builds the relationship you have with your employees and customers. New technologies like mobile apps offer solutions that allow you to reach your front employees on widely used and accepted devices- smartphones.
By putting news, notifications, marketing campaigns, and policy updates on the smartphones of your employees, you have a wider reach and you can communicate with each one of them.
Employees like Kate will not be left out in the loop thanks to the mobile app's ability to push notifications. This isn't possible on other devices.
Improve Your Corporate Communications Strategy Today!
As you can see, corporate communications strategy today has to be digital to have a significant impact. And that means going mobile. At PlayerLync, we pride ourselves in helping you solve your internal communication challenges in your store. We offer mobile driven communication and training solutons to help you take your store to greater heights.
Get our free checklist for building an effective communication strategy in our eBook: The State of Internal Communications for Frontline Employees .