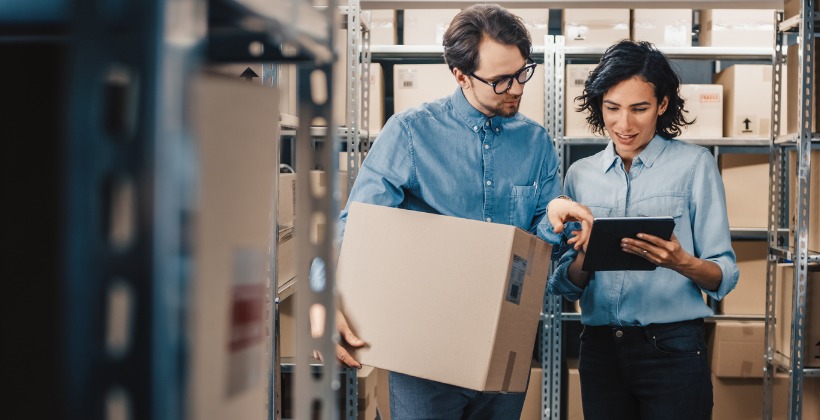 For some time now, companies have focused on the importance of supporting frontline employees by emphasizing teamwork, collaboration, and direct communication. And in 2020, when so many frontline workers deal with customers in new and unforeseen ways, developing a corporate culture based on employee teamwork is essential to drive revenue, value, and safety. Read on to find tips for improving teamwork within your organization through employee collaboration.
Sending the right information to the right person-anywhere, anytime
Whether your content is sent through eLearning courses, text messages, documents, or videos, you'll want to make sure employees get the information they need, where and when it's needed. Reliable content will enhance employee collaboration. Empower your teams by delivering content in digital formats they are used to, so employees instantly recognize how to engage to drive productivity.
Sharing ideas
Internal communication is such an essential part of teamwork, especially among your frontline employees. Have your managers encourage employee collaboration ideas and best practices through employee engagement platforms. Crowdsourcing best practices is a great way to get everyone involved and feeling like part of the team. According to Harvard Business Review, this exchange of ideas can drastically improve frontline employee motivation, which is a crucial factor in improving employee performance.
Cross-training
Set up a training program that lets your employees cross-train on a variety of skills. Cross-training is a vital aspect for organizations, especially when there are talent shortages. When cross-training, be sure to quiz employees – through eLearning courses, for example – on what they are learning to sharpen and expand those skills. This way, employees will be empowered to fill in and step up when there are shortages of workers in a given area.
Collaboration, communication, and accountability
Let your managers keep track of who has opened sent material, ensuring that everyone on the team will be up to understand what they need to do. As one corporate leader interviewed in a recent Business Insider article states, it's essential to take advantage of any face-time, whether virtual or in person. Team leaders can use video messages to connect with their teams when face-to-face meetings are not feasible to expand those interpersonal connections.
To stay on top of innovative ways, you can improve your employees' teamwork. Thus, the customer experience ensures employees have instant access to the information needed to do their jobs, communicate internally, and collaborate.
Want more ideas to improve frontline teamwork today? Download our guide, The State of Internal Communications for Frontline Employees, and understand the history of internal communications, get actionable tips on implementing strategies, and use the bonus Communication Checklist to start improving your teams' frontline communication today.