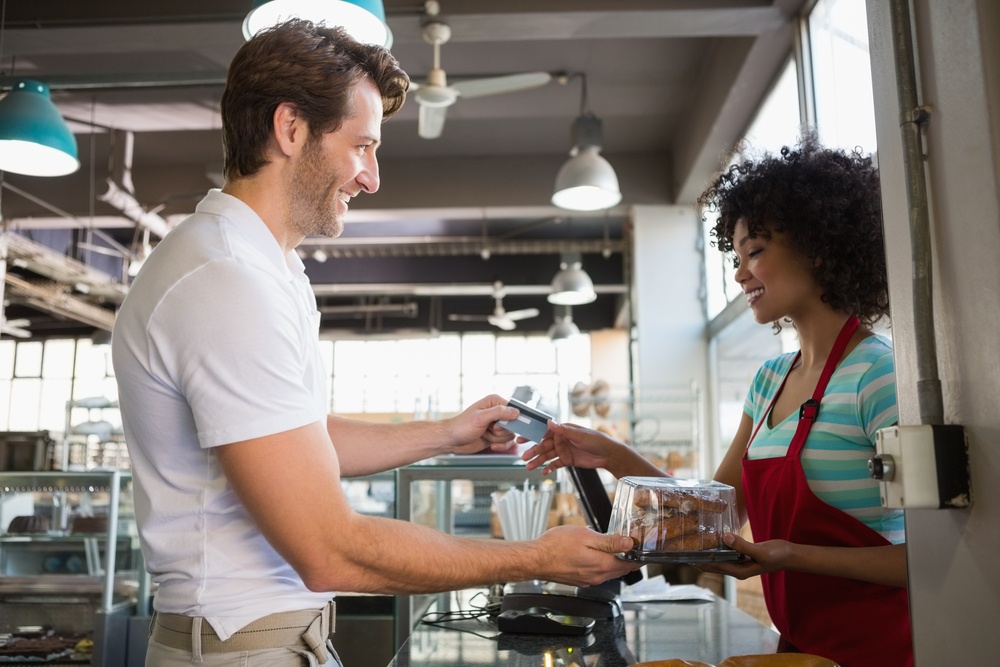 Customer experience is a critical priority for businesses in every industry, but few more so than restaurants, retail and hospitality. These are competitive industries, and success or failure when it comes to attracting and keeping customers can have everything to do with what those customers experience when they walk up to the counter.
And yet over and over again, especially in these critically competitive verticals, we find that the part of the organization with the most direct, day-to-day impact on customer experience is the most chronically underserved when it comes to training and development. I'm talking, of course, about the individual on the other side of that counter: the frontline service employee.
Now, this isn't because learning and development teams in these industries don't get it. I work with learning professionals in each of these industry verticals, and everyone I talk to understands the issue. Instead, the problem is that the frontline employee is historically hard to reach, hard to engage, and hard to measure, at least with the tools that traditionally been available to learning teams. Legacy platforms, such as the traditional cloud-based LMS, don't tend to cut it.
This is where modern learning enters the picture. Traditional online learning and ILT have their place, but most real knowledge and skills acquisition takes place in the work environment. Ultimately, your frontline teams are going to figure out some way of doing their jobs. With a modern learning solution in place, that learning can be effective, engaging, easy for the learner to access and use, and easy for management teams to track and measure. Without it, much of your frontline team's learning will be informal, haphazard, disconnected from your values and brand message, and invisible to you.
There is not one single, magic bullet for reaching the frontline employee, but there are a few, reliable keys to effective frontline engagement. I like to emphasize the importance of developing a secure, mobile content delivery strategy, an approach to providing engaging, video-centric content, and a rich set of measurement tools to understand both how learners and your training initiatives are performing.
Mobility: If your frontline teams are doing anything other than sitting at desks, mobile strategy is an important aspect of successful engagement. Learning that's limited to a manager's workstation in the back of your store or facility can't follow the learner into the work environment, and won't be there at the point of need. Importantly, however, effective mobile engagement means more than simply serving up traditional, online content within a mobile form factor. Tailoring the learning experience to the mobile user is important, as are solutions to address bandwidth constraints and device strategy. It's crucial to remember that your investment in rich learning content won't yield value if your learners can't access that content whenever and wherever it's needed.
Engagement: The frontline environment is often busy and distracting, and your employees may reflect a wide diversity of generational, demographic and language factors. Gaining and keeping your employee's attention is critical to learning success, and yet many teams continue to rely on dry, outmoded training. Video is a powerful tool for creating punchy, interesting lessons that grab and maintain learner attention. Now, video isn't without challenges, and traditional streaming methods may be too inefficient for many operations, but in concert with an effective mobile content strategy, a strong video-centric learning approach has an almost universal potential to connect with frontline teams.
Measurement: As important as it is to reach and engage the frontline, it's hard to know whether you've been successful without data coming back from your teams in the field. At the same time, learning teams don't need to be intimidated by the potential complexity of implementing a large-scale learning data strategy. If you've got a mature business intelligence infrastructure in place, you'll certainly want to focus on solutions that can integrate with it. But if not, simple views into content consumption, quizzing and assessment metrics and operational performance tied to learning objectives can be a valid starting point. The important thing is ensure that you're never operating blind; frontline importance is too important to be invisible.
The bottom line is that your frontline teams are, in many ways, the most fundamental touchpoint that your customers will have with your organization's values, brand message and service standards. The good news is that tools exist to help you bridge the gap between your corporate brand and the people who represent it day to day. You can't afford to lose control of your message before it reaches the people who most need to receive it, and with a true modern learning solution, that doesn't need to happen.