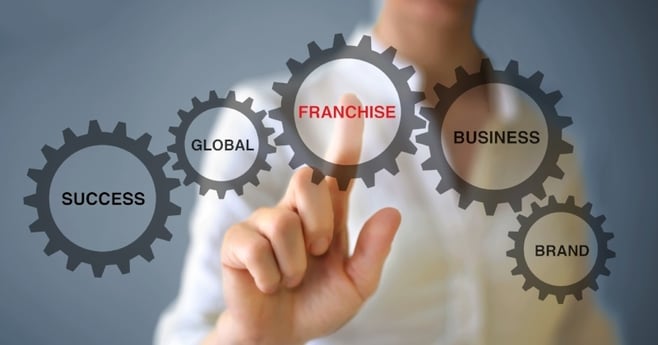 Franchisors have a lot of unique challenges. Maintaining brand reputation while allowing others to take the lead in separate locations has the propensity to get messy. One methodology simplifying franchisor-franchisee relations is employee training technology.
Giving Everyone the Edge
Many people may associate employee training with educating new cashiers, line cooks, and other franchise staff. Yet employee training technology can ease the tricky process of vetting franchisees.
Making potential franchisees completely aware of standards and expectations can seem perfunctory; the franchisee will nod and agree, maybe attend sessions at headquarters, and later on, problems arise. But franchisors can use technology to monitor the training progress and performance of franchisees to get an extra vote of confidence in their decision.
And once the franchisee is all set, the franchisor may need to spend weeks at the location ensuring that they get off on the right foot. Employee training technology can shorten these trips by using efficient, modernized methods to adequately train new staff.
Building a Great Brand
Inconsistencies will always arise across a number of franchises. But if each franchise adheres to a certain kind of training technology, service and overall quality will be more reliable. After all, it can be incredibly frustrating to manage a brand's reputation when separate locations are offering different experiences.
Introducing concepts like mobile microlearning across all franchises can help improve outcomes without the kind of homogenization that doesn't stand out to consumers. Franchisees and their employees can remain informed on standards and policy updates, and revisit training videos when necessary.
This facilitates growth within franchises that plan to evolve with the times. Staff are better equipped to accommodate change and have the flexibility to train as they carry out new tasks.
Links in the Chain
The franchisee may be responsible for their staff, but that doesn't mean franchisors don't have interests there. Areas of employment with high turnover rates can keep franchisees busy training new hires.
Employee training technology eases this burden in a few ways. Current employees are more likely to remain in their positions, since they can receive feedback on their performance via their tech participation, and also because their training has instilled more confidence. New hires will see enjoy more independence on day one with interactive training tech and short videos that are more engaging than lectures and tapes.
In some ways, it almost seems like the latest employee training tech was made for franchises. Pick the right franchisees, lock in a great brand reputation, and keep workers happier with training that makes sense.